Re: Bio Test for LKK
AMIACH, SOPHIE
France
Born 10 November 1963 in Paris, France
Height: 5' 5"
Righthanded
[Active 1980-1995]
1984 Australian QF was the slam highlight of her career. She lost 6-2 6-1 at that stage to Chris Evert-Lloyd. This was her only year inside the top 100.
The 1985 World of Tennis Annual states she lived in Nice, the town of her birth. Her own website stated she was born in Paris and moved to Nice at the age of 2. She was introduced to tennis at the afe of 4 by her father Roland, a dentist who built a tennis court in Antibes.
Sophie has resided in the United States since 1988. She moved there to be coached by Billie Jean King after an injury. Considering retirement, she was convinced by King to give it another go. Amiach contested in singles at all 4 majors from 1981 to 1993.
I have Billie-Jean King to thank for all she did for me and for being such a positive influence in my life, not only as a tennis player, but also as a great person and friend
Year-End WTA Ranking
1980: #183
1981: #167
1982: #160
1983: #196
1984: #076 [Career high of #54 on 02 April 1984]
1985: #121
1986: #225
1987: #504 (ranking drop due to injury)
1988: #211
1989: #129
1990: #225
1991: #235
1992: #235
1993: #198
1994: #229
1995: #440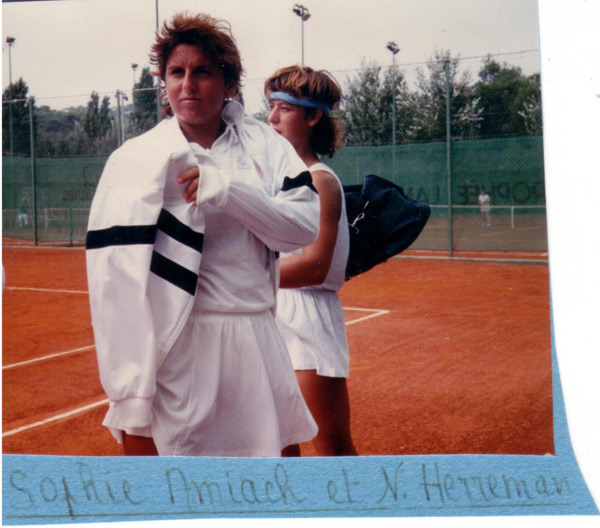 Sources:
1985 World of Tennis
, page 293
https://web.archive.org/web/20120402165859/http://www.40-love.com/web284//sophie/default.asp
[Her fprmer website]