WTT: World TeamTennis 2020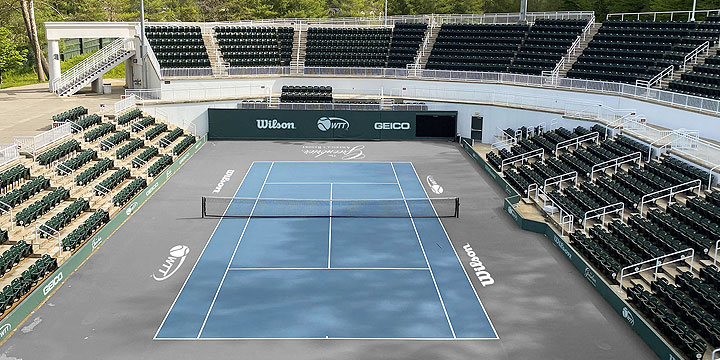 HOW IT WORKS?
World TeamTennis is a professional tennis league played as a team format in the United States. Eight (or nine) teams will compete in the League in a round robin format. The top four will play semifinals (1 vs. 4 and 2 vs. 3) for a spot in the Final.
Each Tie consists of five matches including 4 singles and 1 doubles (just like Fed Cup).

Home Team - 115 points for each player
Away Team - 110 points for each player


We will play every monday and tuesday of July/August after Wimbledon (13th and 14th, 20th and 21st, 27th and 28th TBA).
This is an exho tournament so you are allowed to play here and the main tour. No ranking points will be offered but it is an opportunity to test new strategies and create friendships enemies and some drama
The defending champion Orlando Storms won it last year with Bianka Harlow, Sienna Campbell (2020 RG finalists
) and Juli Victoria Lang.
DRAFT

A draft is a process to allocate certain players to teams. In a draft, teams take turns selecting from a pool of eligible players. In our scenario, the allocation will be based mostly on players answers but also director choices. Each team will have three or four players (respecting maximum of 1 Top 8 player each team).



HOW TO SIGN-UP?

First of all, each player can choose three teams where they would like to play, in order of preference. If you'd rather stay in your team from previous edition, just say it.
Anyway, everyone should answer two questions:

1) Which FWTT player would you choose to play on your Team? Why?
2) Which FWTT player would you never choose to play on your Team? Why?


So your entry will be like the Example:

Name of your player
Team preference #1
Team preference #2
Team preference #3
Answer 1
Answer 2

Doubles partners in the same team are strongly discouraged.



HOW TO SEND POINTS?

Once the teams are complete, a captain must be elected. This player will be responsible for collecting points from team mates and sending it for me.
Since I couldn't figure a way to repeat WTT system we will follow FWTT rules to calculate scores.

Based on the number of players and the engagement, the number of teams and ties may be adjusted
I hope we can grab at least 24 players! I'm open for suggestions :wavey:


Deadline to commit: Sunday, June 28th 23h00 GMT
Draft: Tuesday, June 30th TBA
​