Discussion Starter
•
#1
•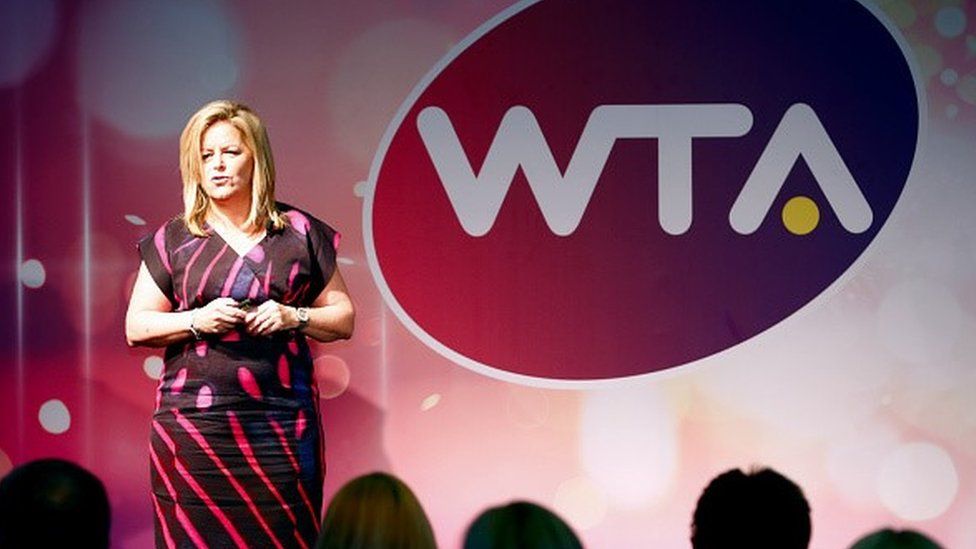 The Women's Tennis Association (WTA) has announced the retirement of chair and chief executive Stacey Allaster.
The Canadian, who has been boss since July 2009, will step down on 2 October, and the WTA says it is currently searching for a successor.
She was in charge during a period of major growth for the sport, with a focus on global expansion, particularly in the Asia Pacific region.
The 52-year-old says she now wants to spend more time with her family.
Under her leadership, she brought in $1bn (£650m) in revenues to the WTA, including media deals which have seen women's tennis achieve greater exposure.
She also secured a partnership with Singapore to stage the BNP Paribas WTA Finals there from 2014 to 2018, the largest financial partnership ever for women's tennis end-of-season finale.
Analysis: Russell Fuller, tennis correspondent
In 2006 - the year Stacey Allaster first joined the WTA - there were just two tournaments in China; this year there are no fewer than seven on the main tour.
The growth of the game in China (fuelled by Li Na's two Grand Slam titles) has encouraged a move eastwards, where some lucrative rewards lie in wait.
Mrs Allaster was blessed to have Serena Williams as one of her members, and never appeared threatened by this golden age of men's tennis as she continued the fight for full equality.
'Best financial strategies'
Other innovations in her time have been the use of social media, data, and technology in her aim to take the women's game to a wider global audience.
The WTA currently oversees more than 2,500 players, representing 92 nations, competing for $129m in prize money at its 55 events and at the four Grand Slams, across 33 countries.
It says that nearly 5.4 million fans attended women's tennis events in 2014, with millions more watching on television and digital channels globally.
WTA founder Billie Jean King said the outgoing chief executive had "executed our biggest and best financial strategies during a very difficult economy".
Mrs Allaster said "the recent loss of my brother-in-law and the ATP's CEO, Brad Drewett, has provided a personal wake-up call about life, family and priorities and it is time for me to shift some time and energy that way".
She also said that since joining the WTA in January 2006 as its president, she has tried "to be a strong role model for women to encourage success in the sports industry".
The WTA said it had known about Mrs Allaster's thinking for some time, and that it was drawing up a shortlist of potential candidates to take over.
Read More Here:
WTA women's tennis boss Stacey Allaster to stand down - BBC News