There always seems to be a lot of back and forth between Guest & La Borz fans in GM so I think it will be interesting to get a pulse of who GM as a whole think had a better 2015.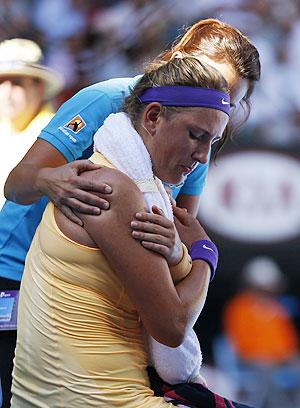 Titles: 0
Finals: 1 (Doha)
Semifinals: 0
Quarterfinals: 3 (Rome, Wimbledon, USO)
Slam Results: R4-R3-QF-QF
Best Wins: La Borz x4, Monotra, Kerber x2, Venus x2, Bencic
Titles: 1 (Kuala Lumpur)
Finals: 2 (Auckland, Stuttgart)
Semifinals: 4 (Dubai, Eastbourne, New Haven, Tokyo)
Quarterfinals: 2 (Doha, Madrid)
Slam Results: R2-R2-R4-R2
Best Wins: Halep, Safarova, Agatha, Suarez Navarro, Kerber
Guest will most likely end the year outside the top 20 while La Borz will most likely be around #15. Guest made about $300K more than La Borz this year.
Who gets your vote?