Hi Everyone!
Hope you all enjoyed Lindsay's wedding on the beach in Haweii! As you know I've been digging up past clips from the TOP's video archive so I thought I'd spare you the trauma of having to wait so long again before seeing the clips from Lindsay and Jon's wedding reception.
I haven't quite finished looking through the tapes from friday evening yet but here are a couple of highlights:
Well, as you know, at the last TOP event our prez jacs was the embarrasment of the evening (that was for the TOP anniversary) but this time his danceing skills have some what improved and so was one of the highlights of the evening!
This is jacs, actually just warming up, doing a kind of smooth warm-up routine, but beleive me it gets better.....
......I don't know what happened over the last couple of months but he has really got the rythem this time - or maybe he got hold of the video evidence long ago and began to train up for such an occasion. So here it is; jacs BREAK DANCING!!!
However, this event's embarassment award goes to........Kelly! I don't know what she thought she was doing, but the snake-style routine was just unexpected!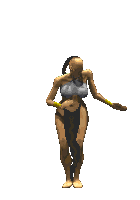 .....easy on the drinking next time I think Kelly - I'll just put it down to the bad influence of Becky and Nikki
I certainly know it was Nikki influenceing Kelly because of this routine:

You were doing nothing but encouraging Kelly!
Becky - don't think you've got away with it! I know you were getting in to the Haweiian spirit but this is boarder-line micky taking!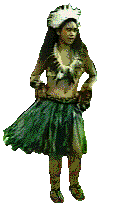 And Jan, I know it was all exciting for you because you were Matron of Honour and all but it there any need for your impression of Julie Andrews at the start of The Sound of Music?!.....Theeeeeeeeeeee Hillllllssss are alive, with the sound of muuuuuuuusic......

It's not like your dancing improved through the course of the evening - what happened, I had commented on your rhythm at the last party, now look what you did:

You know, Becky and Nikki have a lot to answer for - I'm sure they spent the evening spiking the drinks to well respected TOP's memebrs
Perhaps the highlight of the evening though is when Lindsay and Jon danced together:
AAAAAAAWWW bless
What must Lindsay and her family and friends think of us?!
just kidding, I'm sure we were the hight of entertainment
Might dig out some more clips later!
-Rachel :wavey: