Discussion Starter
•
#1
•
PYW Double Charleston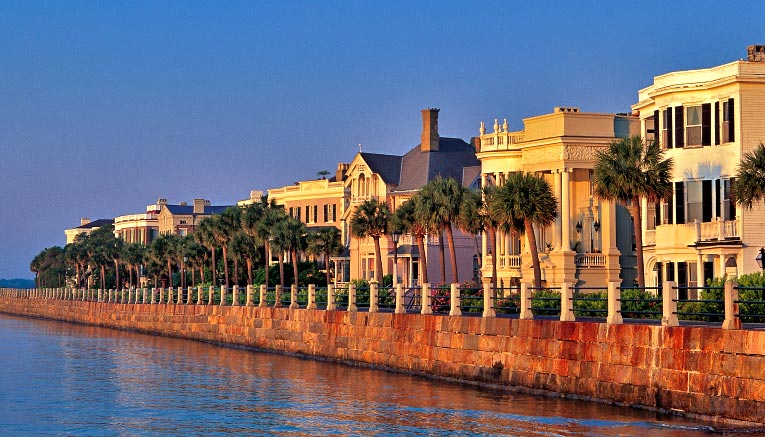 Welcome to Charleston, USA. The US Premier Spring tour comes to a stop with the last remaining WTA Green Clay event, the Family Circle Cup. Fresh off their title in Florida, top seeds Hingis & Mirza will be looking to build on their momentum here, but will have to face tough competition, including America's #1 team Kops Jones & Spears and Melbourne Winner Mattek-Sands, as well as last years winners and Runner ups, Germans Petkovic & Groenefeld.
Code:
[COLOR=#ff0000][FONT=Book Antiqua][SIZE=4][B][U]Ranking Points[/U][/B][/SIZE][/FONT][/COLOR][FONT=Book Antiqua][SIZE=2][B]
[U]Premier (64, $1,000,000):[/U]
W - [/B]470
[B]F - [/B]305
[B]SF -[/B]185
[B]QF - [/B]100
[B]R16 - [/B]1[/SIZE][/FONT]
Code:
[FONT=Book Antiqua][SIZE=4][U][B][COLOR=red]Previous Finals:[/COLOR][/B][/U][/SIZE]
[SIZE=2][COLOR=navy][B]2009: Bethanie Mattek-Sands/Nadia Petrova USA/RUS [4][/B] beat [B]Chia-Jung Chuang/Elena Vesnina TPE/RUS [2][/B] | 6-2 6-0
[B]2010: Shuai Peng/Elena Vesnina CHN/RUS [4][/B] beat [B]Bethanie Mattek-Sands/Zi Yan USA/CHN [3][/B] | 6-4 6-3
[B]2011: Vania King/Barbora Záhlavová-Strýcová USA/CZE [3][/B] beat [B]Bethanie Mattek-Sands/Meghann Shaughnessy USA/USA [4][/B] | 6-3 6-2
[B]2012: Andrea Hlavácková/Lucie Hradecká CZE/CZE [4][/B] beat Sabine Lisicki/Vera Zvonareva GER/RUS | 6-1 6-1
[B]2013: [/B]Not Played
[B]2014: [/B][I]Jelena Jankovic/Andrea Petkovic SRB/GER [WC][/I] def [B]Julia Goerges/Anna-Lena Groenefeld GER/GER [4][/B] | 6-4 6-2[/COLOR][/SIZE][/FONT]
How To Play
Playing PYW [Pick-Your-Winner] is simple, for each match proposed, just vote for the player you like best. Each vote will count as one game. You may only vote once during the first 24 hours.
If a round is stuck due to a lack of votes, two feature can be activated:
After 24h : "VOTE AGAIN" : anybody who has already voted a first time can vote again 24 hours after the first vote has been posted. Note that in any case, between your two votes there must be at least 1 other vote AND at least 1 hour.
After 48h: : "DOUBLE POINTS" Any vote after 48h counts for two points.
After 60h: : "SUDDEN DEATH" If a round is still not completed, we'll apply the sudden death rule. If a match isn't over, whoever leads will win the match, if it's a tie, the next vote will decide each match.

More Info
Complete rules, roll of honour and complete rankings here
PYW Title Holders here
Subscribe for PYW notifications here
Entry List
Code:
[SIZE=2]016.[B]Martina Hingis/Sania Mirza SUI/IND [1][/B] (1+15)
041.[B]Raquel Kops-Jones/Abigail Spears USA/USA [2][/B] (20+21)
043.Bethanie Mattek-Sands/Ajla Tomljanovic USA/CRO (16+27)
054.[B]Timea Babos/Anna-Lena Groenefeld HUN/GER [4][/B] (50+4)
056.Casey Dellacqua/Darija Jurak AUS/CRO (17+39)
074.Alla Kudryavtseva/Anastasia Pavlyuchenkova RUS/RUS (67+7)
077.Marina Erakovic/Andrea Petkovic NZL/GER (59+18)
101.[I]Madison Keys/Lisa Raymond USA/USA [WC][/I] (54+47)
109.Anabel Medina Garrigues/Yaroslava Shvedova ESP/KAZ (46+63)
110.[B]Hao-Ching Chan/Yung-Jan Chan TPE/TPE [3][/B] (37+73)
131.Gabriela Dabrowski/Alicja Rosolska CAN/POL (65+66)
140.Kimiko Date-Krumm/Olga Savchuk JPN/UKR (26+114)
182.Irina-Camelia Begu/Arantxa Parra-Santonja ROU/ESP (141+41)
214.Anastasia Rodionova/Arina Rodionova AUS/AUS (97+117)
243.[I]Alison Riske/Shelby Rogers USA/USA [WC][/I] (33+210)
260.Andreja Klepac/Silva Soler-Espinosa SLO/ESP (84+176)
[/SIZE]
Other PYW Tournaments this week
Bogota - Q1
Katowice - R2
Katowice - Double SF
Charleston - R3
ITF Medellin - R2
ITF Medellin - Double F
ITF Osprey - F
FED CUP - R1 (6/8) Tie#7
PYW Double Charleston 2015 | Final | Vote Now!
vs
Bethanie Mattek-Sands/Ajla Tomljanovic USA/CRO vs Kimiko Date-Krumm/Olga Savchuk JPN/UKR |