I believe Masha's next tournament is here in Toronto
Rogers Cup
Toronto, Canada
August 10-16, 2015
Hard
Please try to finally win this title!
Another title still missing from our girl's collection
This title is currently the only Premier 5 title missing from her trophy collection. Her best result was 2009 losing to Dementieva in the final of Toronto.
Maria will begin her US Open series campaign at the Rogers Cup in Toronto.
Toronto begins on August 10th and Maria will be making her seventh appearance at the Rogers Cup which alternates each year between Toronto and Montreal. Maria's best result was reaching the final in 2009.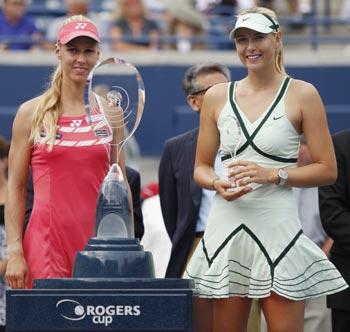 Past Canadian results:
2003 - unseeded
Toronto
R1 lost to Elena Likhovtseva (Rus) 6-7 1-6
2004 - seed 6
Montreal
R1 Bye
R2 def. Kristina Brandi (USA) 6-1 6-4
R3 lost to Vera Zvonareva (Rus) (10) 6-4 4-6 4-6
2008 - seed 3
Montreal
R1 Bye
R2 def. Marta Domachowska (Pol) 7-5 5-7 6-2
R3 lost to Ai Sugiyama (Jpn) w/o
2009 - unseeded
Toronto
R1 def. Nadia Petrova (Rus) (10) 6-3 6-4
R2 def. Sybille Bammer (Aut) 6-3 7-6
R3 def. Vera Zvonareva (Rus) (7) 6-2 7-6
QF def. Agnieszka Radwanska (Pol) (14) 6-2 7-6
SF def. Alisa Kleybanova (Rus) 6-2 4-6 6-4
F lost to Elena Dementieva (Rus) (4) 4-6 3-6
2011 - seed 5
Toronto
R1 Bye
R2 def. Bojana Jovanovski (Srb) 6-1 7-5
R3 lost to Galina Voskoboeva (Kaz) 3-6 5-7
2014 – seed 4
Montreal
R1 Bye
R2 def. Garbine Muguruza (ESP) 4-6 6-3 6-1
R3 lost to Carla Suarez Navarro (ESP) (14) 2-6 6-4 2-6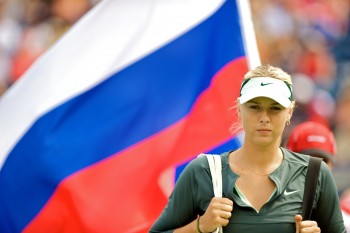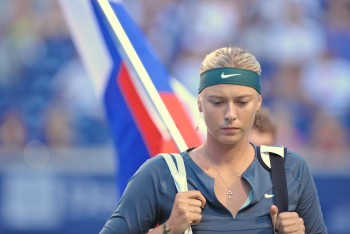 ​