WELCOME TO BEIJING!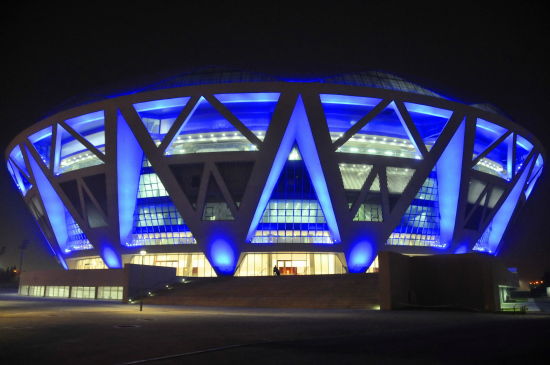 China Open, Premier Mandatory, Chinese National Tennis Center, September 28th - October 6th 2013
Indian Wells
Miami
Madrid
Beijing
Previous tournament: Tokyo (manager: zigga)
Next tournament: Linz (manager: Хлоэ)
Defending champion: Alycia.
How to Play
If you still don't know what Tipping is, it is like Tennis Tipping but different. You don't play other people and you don't have to tip the score which makes it an easier game to play. Everyone can play!
Playing Tipping is very easy. I will post the schedule every day and then you just tip who you think will win. Just type "in" to play (this will make my life easier but if you forgot to post "in" this is not the end of the world).
e.g If the schedule was...
Ivanovic vs Li
V. Williams vs Pironkova
This is how you would tip...
Ivanovic
Pironkova
It is only main draw singles matches.
If there's 1 point played in a match then the match counts (walkover or a pre-match retirement doesn´t count).
Pick for each match should be posted before the scheduled start of that match.
For the final match you will also need to guess how many games will be played. This will work as a tiebreaker.
Do NOT edit or delete your posts. If you want to change your picks do it in a new post. Edited posts will make all your picks invalid.
Solving ties
If two or more players are tied after all matches, players are ranked according to these rules:
1. The player who guessed the winner.
2. The player who is closest in games guessed.
3. The player who posted the fastest post in the final. If no one posted in the final go backwards to the semis and so on.
4. The player who got the most correct picks in the semi final. If the same, move backwards to quarterfinal and so on.
Scoring and Bonus points
First Round = 2 points per correct tip.
Every additional round = one point more than for the previous, per correct tip.
Bonus points:
Premier Mandatory
1st: 250
2nd: 175
3rd/4th: 125
5th-8th: 80
9th-12th: 40
Rankings
Your best 16 results over the past 52 weeks will count towards your ranking. There are no mandatory tournaments.​