The TF Pick The Best Song Game – Game 303 – Last Day of The World - Nominate!!!!
Game No : 303


Category : Last Day Of The World


(based on an original idea by sfar)






Category Chosen By : N.M.
N.M. said:

Haha good that I changed songs. I knew I'd be winning that.

My topic: "Last day of the world".


You know the world will finish tonight. You have one last day. Capture your mood.
THE ORIGINS OF THE GAME

Some time ago one of the nicest guys on the forum Sergio (sfar) tested out an idea he had for a Song Game, which involved people nominating a song – then at the end of it the songs were listed and people voted on their top three songs.

A few months later, as a Eurovision Song Contest nut, I had the thought of bringing the Eurovision element into it along with the voting system used there. We jointly once did some TT Olympic and TT Football specials and always made a great team so I checked with Sergio that he was OK for me to expand on his original idea, which he was, along with adding an interactive element of an interview with all participants about the songs and the game in general where everyone could put forward ideas and suggestions about the game, it's all really thanks to Sergio that this game started :worship: .

I once did a TT Eurovision special and gave the winner a heart-attack when I informed him that the Eurovision tradition is that the winner hosts the following year - instead the winner picks the next category.

Following that on 14th November 2013, the first ever TF Pick The Best Song Game was started.






HOW TO JOIN IN AND PLAY THE GAME





1. Send me a PM with any song that relates to the category above - along with the You Tube link if possible – MAKE SURE YOU CHECK THE SONGS USED LIST TO CHECK THAT THE SONG HASN'T BEEN USED BEFORE



2. Make clear which is the song title and which is the artist.



3. When the deadline is over, I'll post all the songs in the thread (without the name of the user who sent it) for everyone to vote.



4.The song that gets the most points wins the game. In the event of a tie the song with the most 12 points will win, if that number is the same then it's the most 10 and so on.





For those who haven't played before, anyone is welcome to play – here's a link to all previous games which are housed at the TF Pick The Best Song Game Sub-Forum to see how it works :-





The TF Pick The Best Song Game Forum
​
- You can send your song until WEDNESDAY 18th DECEMBER 2019

- I'll publish all songs received on THURSDAY 19th DECEMBER 2019

- You can vote your 10 favourite songs (which will be given 12, 10, 8-1 points respectively – the good old Eurovision format) from the published list


Semi-Final - One


Song One – Friend Roulette - (This is Why I Hate) Clocks
Song Two – Charlotte Gainsbourg - AF607105
Song Three – Björk - Bachelorette
Song Four – Sade - Cherish The Day
Song Five – Paramount Styles - Come To Where You Are
Song Six – Arvo Pärt - De Profundis
Song Seven – The Middle East - Deep Water
Song Eight – Yungblud - Die A Little
Song Nine – Sonia – End Of The World
Song Ten – Meic Stevens - Ghosts of Solua
Song Eleven – Project Pitchfork - Good Night Death
Song Twelve – Fluke - Groovy Feeling
Song Thirteen – Tantra - Hills of Katmandu
Song Fourteen – The Gathering - In Motion #1
Song Fifteen - She Past Away - La Maldad
Song Sixteen – Mitski - Last Words of a Shooting Star
Song Seventeen – System Of A Down - Lonely Day


Semi-Final - Two


Song Eighteen – Television - Marquee Moon
Song Nineteen – Kim Gordon - Murdered Out
Song Twenty – The Amazing Broken Man - New Town
Song Twenty-One – Patti Smith - Perfect Day
Song Twenty-Two – MJ Lallo - Singing in the Light Years (Excerpt)
Song Twenty-Three – Flunk - Six Seven Times
Song Twenty-Four – Ludwig van Beethoven - Symphony no. 7 II
Song Twenty-Five - Alanis Morissette - Thank U
Song Twenty-Six – X-Ray Spex - The Day the World Turned Day-Glo
Song Twenty-Seven – Europe - The Final Countdown
Song Twenty-Eight - Kate Miller Heidke - The Last Day on Earth
Song Twenty-Nine – Ty Segall - The Singer
Song Thirty – David O'Dowda - The World Retreats
Song Thirty-One - VERITE - Think of Me
Song Thirty-Two - XTC - This World Over
Song Thirty-Three – Timothy Bloom ft. V - Til The End Of Time
Song Thirty-Four – Кино - Закрой за мной дверь, я ухожу

Final

Song One – Friend Roulette - (This is Why I Hate) Clocks
Song Two – Charlotte Gainsbourg - AF607105
Song Three – Björk - Bachelorette
Song Four – Sade - Cherish The Day
Song Five – Arvo Pärt - De Profundis
Song Six – Meic Stevens - Ghosts of Solua
Song Seven – Tantra - Hills of Katmandu
Song Eight - She Past Away - La Maldad
Song Nine – Mitski - Last Words of a Shooting Star
Song Ten – System Of A Down - Lonely Day
Song Eleven – Television - Marquee Moon
Song Twelve – Kim Gordon - Murdered Out
Song Thirteen – Patti Smith - Perfect Day
Song Fourteen – Ludwig van Beethoven - Symphony no. 7 II
Song Fifteen - Alanis Morissette - Thank U
Song Sixteen – X-Ray Spex - The Day the World Turned Day-Glo
Song Seventeen – Ty Segall - The Singer
Song Eighteen - XTC - This World Over
Song Nineteen – Timothy Bloom ft. V - Til The End Of Time
Song Twenty – Кино - Закрой за мной дверь, я ухожу

​
SEMI FINAL VOTING DEADLINE - FRIDAY 27TH DECEMBER 2019

FINAL VOTING DEADLINE - WEDNESDAY 1st JANUARY 2020

VOTING CEREMONY – THURSDAY 2ND JANUARY 2020

DEADLINES FOR EVERYTHING IS 7PM UK TIME – UNLESS OTHERWISE STATED – Here's a link to what the time is in the UK :-
local time




Code:
[U]HOW TO SEND VOTES[/U]

You pick your ten favourite songs, TEN IN EACH OF THEIR OWN SEMI-FINALS [U]you cannot vote for the song you have nominated yourself[/U] – 
you award 12 points to your favourite, 10 points to your second favourite, 8 points to your third favourite, 
7 points to your fourth favourite and so on up to your tenth favourite.

Your votes should look like this

PLEASE VOTE FOR SONG TITLES

SEMI FINAL - ONE

12 – Song Title
10 – Song Title
8 – Song Title
7 – Song Title
6 – Song Title
5 – Song Title
4 – Song Title
3 – Song Title
2 – Song Title
1 – Song Title7

SEMI FINAL - TWO

12 – Song Title
10 – Song Title
8 – Song Title
7 – Song Title
6 – Song Title
5 – Song Title
4 – Song Title
3 – Song Title
2 – Song Title
1 – Song Title

In case forum ever goes down or my inbox gets full my E mail is

[email protected]
[/B][/COLOR]
The winner of the game will also be awarded this magnificent World Trophy, which has been designed and created by the finest craftsmen on the planet and is a widely sought item which will look good on any shelf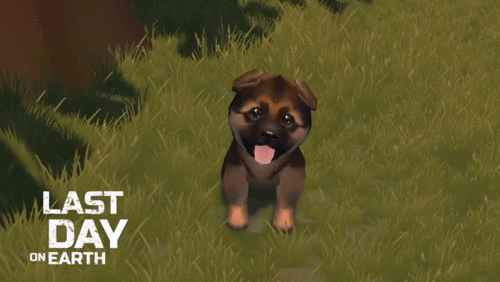 Courtesy of Timbo :-



YouTube Playlist: Song Game 303SF (SF1 1-17; SF2 18-34) - YouTube 🐨
​
Heres the songs in list format for those who use Florin's sheet to rank the songs at :
https://www.dropbox.com/s/kihtk84tfk5mvld/bsg-rank%20songs.xlsx?dl=0

SEMI FINAL - ONE
(This is Why I Hate) Clocks
AF607105
Bachelorette
Cherish The Day
Come To Where You Are
De Profundis
Deep Water
Die A Little
End Of The World
Ghosts of Solua
Good Night Death
Groovy Feeling
Hills of Katmandu
In Motion #1
La Maldad
Last Words of a Shooting Star
Lonely Day
SEMI-FINAL - TWO
Marquee Moon
Murdered Out
New Town
Perfect Day
Singing in the Light Years (Excerpt)
Six Seven Times
Symphony no. 7 II
Thank U
The Day the World Turned Day-Glo
The Final Countdown
The Last Day on Earth
The Singer
The World Retreats
Think of Me
This World Over
Til The End Of Time
Закрой за мной дверь, я ухожу


There you go guys, there's the link to the MP3's

The TF Pick The Best Song Game - Game 303
​