The TF Pick The Best Song Game – Game 301 – Secret Santa Vol 2 - Revealed 188/189
Game No : 301


Category : Secret Santa Vol. 2


(based on an original idea by sfar)






Category Chosen By : AdeyC
This will be slightly different to the usual.
Firstly, you commit into the thread by saying "IN" – until Saturday 23rd November at 9pm (little later than usual because will be posting results)
On Saturday 23rd/Sunday 24th you will be sent a PM with the name of the person you have been randomly been given to
If the commitment list and randomised list numbers are the same you will be given the next number after (eg AdeyC is commitment No 1 and gets randomised as No 1 – he'll get No 2 instead)
You will then have until Wednesday 27th November to send your song – the reveal will then be as usual.
The randomised list will be posted just before the Voting Ceremony starts.
THE ORIGINS OF THE GAME

Some time ago one of the nicest guys on the forum Sergio (sfar) tested out an idea he had for a Song Game, which involved people nominating a song – then at the end of it the songs were listed and people voted on their top three songs.

A few months later, as a Eurovision Song Contest nut, I had the thought of bringing the Eurovision element into it along with the voting system used there. We jointly once did some TT Olympic and TT Football specials and always made a great team so I checked with Sergio that he was OK for me to expand on his original idea, which he was, along with adding an interactive element of an interview with all participants about the songs and the game in general where everyone could put forward ideas and suggestions about the game, it's all really thanks to Sergio that this game started :worship: .

I once did a TT Eurovision special and gave the winner a heart-attack when I informed him that the Eurovision tradition is that the winner hosts the following year - instead the winner picks the next category.

Following that on 14th November 2013, the first ever TF Pick The Best Song Game was started.






HOW TO JOIN IN AND PLAY THE GAME





1. Send me a PM with any song that relates to the category above - along with the You Tube link if possible – MAKE SURE YOU CHECK THE SONGS USED LIST TO CHECK THAT THE SONG HASN'T BEEN USED BEFORE



2. Make clear which is the song title and which is the artist.



3. When the deadline is over, I'll post all the songs in the thread (without the name of the user who sent it) for everyone to vote.



4.The song that gets the most points wins the game. In the event of a tie the song with the most 12 points will win, if that number is the same then it's the most 10 and so on.





For those who haven't played before, anyone is welcome to play – here's a link to all previous games which are housed at the TF Pick The Best Song Game Sub-Forum to see how it works :-





The TF Pick The Best Song Game Forum
​
- You can send your song until SATURDAY 30TH NOVEMBER 2019

- I'll publish all songs received on SUNDAY 1ST DECEMBER 2019

- You can vote your 10 favourite songs (which will be given 12, 10, 8-1 points respectively – the good old Eurovision format) from the published list




Semi-Final - One





Song One – King Khan - America Goddamn

Song Two – The Only Ones - Another Girl, Another Planet

Song Three – The Catheters - Brave Drum

Song Four – Beverly Glenn-Copeland - Color Of Anyhow

Song Five – Videosex - Detektivska prica

Song Six – Major Lazer - Get Free

Song Seven – The Josephine Wiggs Experience - Head To Toe

Song Eight – Pussy Riot - I Can't Breathe

Song Nine – Popol Vuh - Ich Mache Einen Spiegel - Dream Part 49

Song Ten – Ros Sereysothea - Kom Nirk Oun Ey

Song Eleven – Dog Faced Hermans - Love Is The Heart of Everything

Song Twelve - Art Of Noise - Moments In Love

Song Thirteen – Siouxsie and The Banshees - Hong Kong Garden

Song Fourteen – Loren Allred - Never Enough

Song Fifteen – Sky Ferreira - Nobody Asked Me (If I Was Okay)





Semi-Final - Two





Song Sixteen – Kiri te Kanawa - O mio babbino caro

Song Seventeen – The Dickies - Paranoid

Song Eighteen - Happyendless - Power Forever

Song Nineteen - Desire - Saturday

Song Twenty – Dollar - Shooting Star

Song Twenty-One – Vampire Weekend - Step

Song Twenty-Two – Cerrone - Supernature

Song Twenty-Three – Paradis - Toi et Moi

Song Twenty-Four - Kajagoogoo - Too Shy

Song Twenty-Five – Thievery Corporation - Until The Morning

Song Twenty-Six – SAMHARA - Vai Marlução

Song Twenty-Seven - Allez Allez - Valley Of The Kings

Song Twenty-Eight - Karina Buhr - Vira Po

Song Twenty-Nine – Warren Zevon - Werewolves Of London

Song Thirty – Pete Brandt's Method - What You Are

Song Thirty-One – Stone Temple Pilots - Creep


Final



Song One – Khan - America Goddamn

Song Two – The Only Ones - Another Girl, Another Planet

Song Three – Beverly Glenn-Copeland - Color Of Anyhow

Song Four – Videosex - Detektivska prica

Song Five – The Josephine Wiggs Experience - Head To Toe

Song Six – Pussy Riot - I Can't Breathe

Song Seven – Ros Sereysothea - Kom Nirk Oun Ey

Song Eight – Art Of Noise - Moments In Love

Song Nine – Siouxsie and The Banshees - Hong Kong Garden

Song Ten – Sky Ferreira - Nobody Asked Me (If I Was Okay)

Song Eleven - Desire - Saturday

Song Twelve – Vampire Weekend - Step

Song Thirteen – Cerrone - Supernature

Song Fourteen – Paradis - Toi et Moi

Song Fifteen – Kajagoogoo - Too Shy

Song Sixteen – Thievery Corporation - Until The Morning

Song Seventeen – Allez Allez - Valley Of The Kings

Song Eighteen - Karina Buhr - Vira Po

Song Nineteen - Pete Brandt's Method - What You Are

Song Twenty – Stone Temple Pilots - Creep

​
SEMI FINAL VOTING DEADLINE - FRIDAY 13TH DECEMBER 2019

FINAL VOTING DEADLINE - WEDNESDAY 18th DECEMBER 2019

VOTING CEREMONY – THURSDAY 19th DECEMBER 2019

DEADLINES FOR EVERYTHING IS 7PM UK TIME – UNLESS OTHERWISE STATED – Here's a link to what the time is in the UK :-
local time




Code:
[U]HOW TO SEND VOTES[/U]

You pick your ten favourite songs, TEN IN EACH OF THEIR OWN SEMI-FINALS [U]you cannot vote for the song you have nominated yourself[/U] – 
you award 12 points to your favourite, 10 points to your second favourite, 8 points to your third favourite, 
7 points to your fourth favourite and so on up to your tenth favourite.

Your votes should look like this

PLEASE VOTE FOR SONG TITLES

SEMI FINAL - ONE

12 – Song Title
10 – Song Title
8 – Song Title
7 – Song Title
6 – Song Title
5 – Song Title
4 – Song Title
3 – Song Title
2 – Song Title
1 – Song Title

SEMI FINAL - TWO

12 – Song Title
10 – Song Title
8 – Song Title
7 – Song Title
6 – Song Title
5 – Song Title
4 – Song Title
3 – Song Title
2 – Song Title
1 – Song Title

In case forum ever goes down or my inbox gets full my E mail is

[email protected]
The winner of the game will also be awarded this magnificent Christmas Tree Trophy, which has been designed and created by the finest craftsmen on the planet and is a widely sought item which will look good on any shelf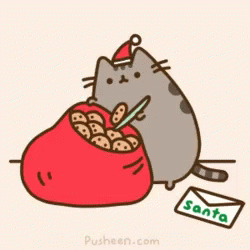 Heres the songs in list format for those who use Florin's sheet to rank the songs at :



https://www.dropbox.com/s/kihtk84tfk5mvld/bsg-rank%20songs.xlsx?dl=0



SEMI FINAL - ONE

America Goddamn

Another Girl, Another Planet

Brave Drum for SerMagpie

Color Of Anyhow

Detektivska prica

Get Free

Head To Toe

I Can't Breathe

Ich Mache Einen Spiegel - Dream Part 49

Kom Nirk Oun Ey

Love Is The Heart of Everything

Moments In Love

Hong Kong Garden

Never Enough

Nobody Asked Me (If I Was Okay)

SEMI FINAL - TWO

O mio babbino caro

Paranoid

Power Forever

Saturday

Shooting Star

Step

Supernature

Toi et Moi

Too Shy

Until The Morning

Vai Marlução

Valley Of The Kings

Vira Po

Werewolves Of London

What You Are

Creep





There you go guys, there's the link to the MP3's



The TF Pick The Best Song Game - Game 301[/SIZE]
​