Discussion Starter
•
#1
•
Tennis Tipping #10
Proximus Diamond Games​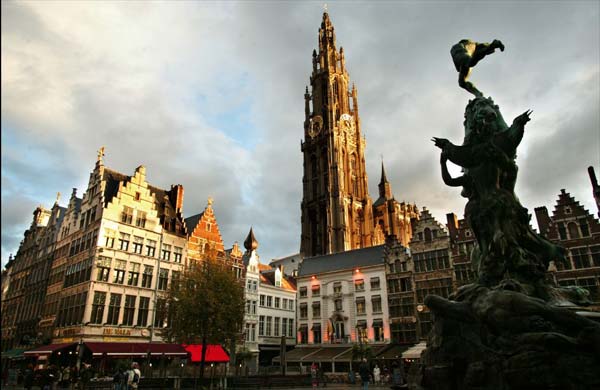 February 11-17, 2008, Tier II
http://www.proximusdiamondgames.be
Welcome to Antwerp!
The 10th tournament of the Tennis Tipping season. Read the rules and sign-up information and then decide to join!
Playing the game is simple:
- Before the tournament start the qualifying and the main draw are made.
- If you're in the qualifying you send in your pick of day 1 matches in a PM to the person running the tournament (including the set ratios for each match) You also send the exact score of one chosen match by the person running the tournament as a tie-breaker. The result you get is used throughout the qualifying rounds
- Main draw starts on Tuesday, all qualifiers and players directly into the main draw send their picks with set ratios and a tie-breaker score to the person running the game
- Results will be posted as soon as possible.
- You have to send your picks, before the first match of the day starts, if you send your picks late, then all the picks for the matches already started or finished won't be counted
- If a player doesn't not send picks in the first round of a tournament by the start of play, then a LL is replacing him in the draw (this does not apply in later rounds)
- A match will not count in case of a retirement, withdrawal, if a player is defaulted or any late schedule changes
- You get a point for each correctly predicted winner and a bonus point for the correctly predicted set ratio, the person running the game can decide if the set ratios get counted for a certain round (you're still obliged to send them), this depends on the number of matches, if there is a large number of matches played in one day, then set ratios might not get counted.
Code:
[B]Singles schedule: [/B]
Sunday - TT Q 1st round
Monday - TT Q round
Tuesday - TT 1st round
Wednesday -  TT 2nd round
Thursday - TT QF
Friday - TT SF
Saturday + Sunday - TT F
Code:
[B]Doubles: [/B]
Tuesday - TT Q round
Wednesday - TT 1st round
Thursday - TT QF
Friday - TT SF
Saturday + Sunday - TT F
Notify me if you committed but do not see your name on the entry list after the commitments close. All picks should be sent by PM, in case if the board is down for more than 1 day, the tournament will be cancelled.
For more info:
http://www.wtaworld.com/showthread.php?t=235513