·
박규리
I went to the evening session today at the Bow Classic and I just wanted to share a few pictures.
Sorana practicing:
Maria practicing: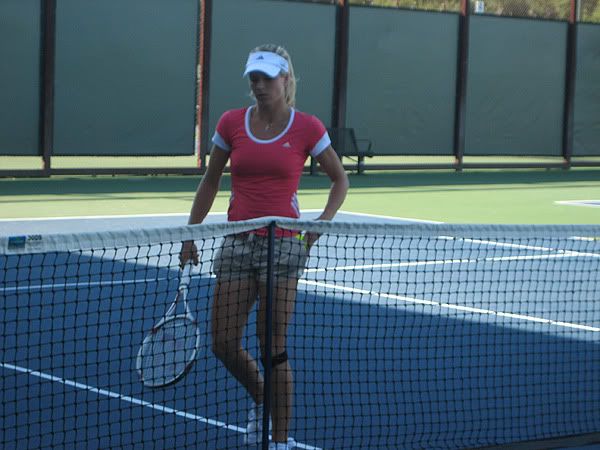 Condolezza Rice conducting the coin toss
: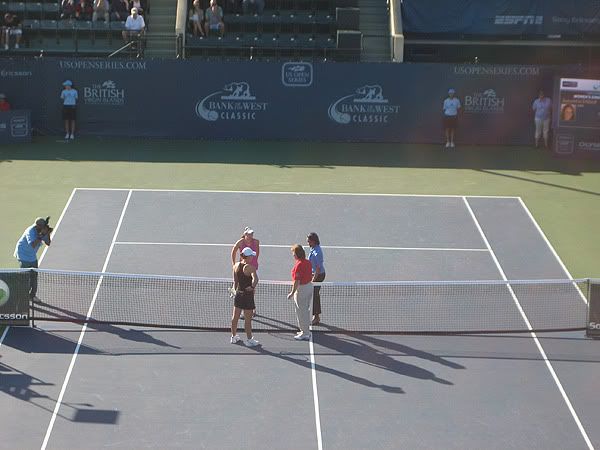 Condolezza Rice after conducting the coin toss :lol::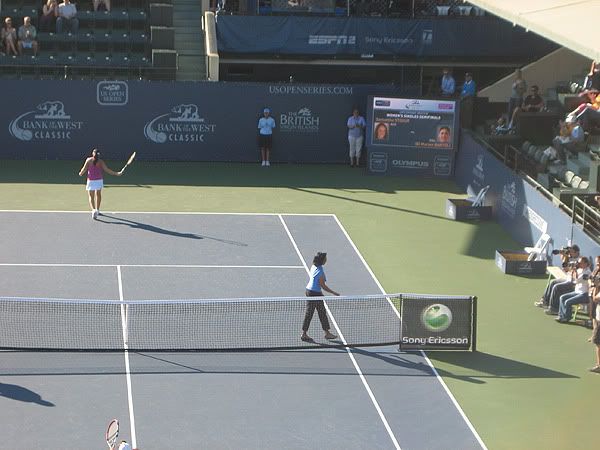 Sam serving: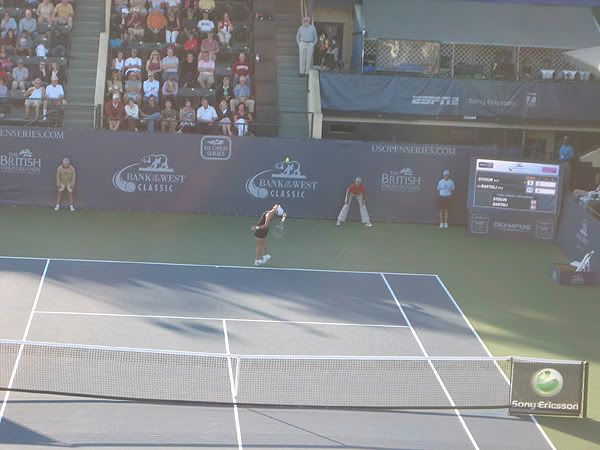 Marion returning:
Changing sides: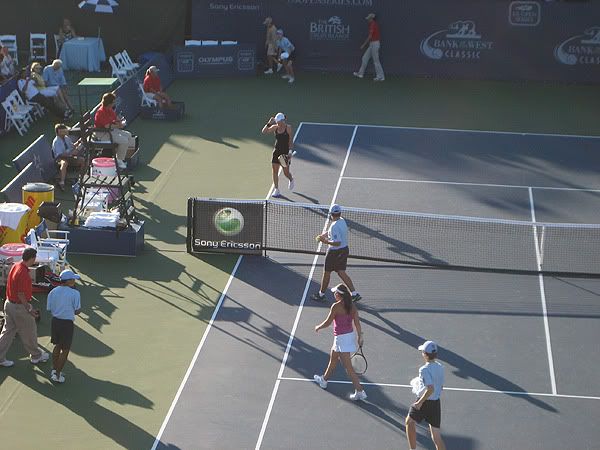 Maria and Sorana taking a lap around the practice courts to warm up: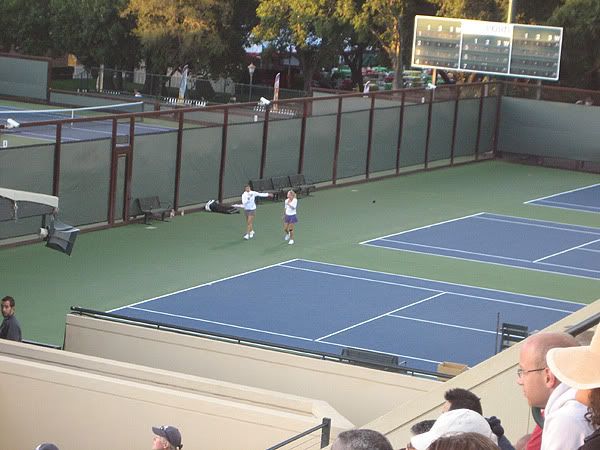 I wish I could have gotten some more close up pictures of them but my memory card that was in the camcorder I used to take pictures was corrupted so they're all lost.
Sorry I couldn't get pictures of Yung-Jan and Monica.
I'll see them tomorrow during the final at least.
Feel free to ask any questions about either match.
The doubles was so exciting! It was too bad it wasn't shown on tv because it was a fantastic match.