Rebeka posted this message on instagram last month:
Hi everyone👋🏽 I haven't really posted anything lately, so here's a little update.
Second week of January I was practicing when I slipped on a wet court and injured my knee. I had to get a surgery a couple of days later to fix it. Even though this sounds like really bad news my knee is recovering really well. I still have a couple of months until I can start practising 100%. But thankfully I have an amazing medical team & physios and my family is supporting and helping me to get through this.
During this time I had the chance to do all the other things I can't usually do because I am practicing and traveling most of the time. But nothing beats the feeling I have when I'm playing tennis or when I'm competing. The feeling of winning or just the feeling of giving it all during practice and during a match.
Obviously this isn't very easy for me but this injury taught me a lot. It showed me how much I love tennis and how grateful I am for having the amazing opportunity to work for my goals.
I'm working hard and I'm very confident that I will come back even better than I was before!! I can't wait to be back on court ❤💪🏽
http://instagr.am/p/Bgyb0KHBeO8/
She's been doing some other stuff meanwhile to occupy herself...
...like turning up to one of her sister's lectures at medical school.
https://streamable.com/lfr8l
...and finding old pics of herself.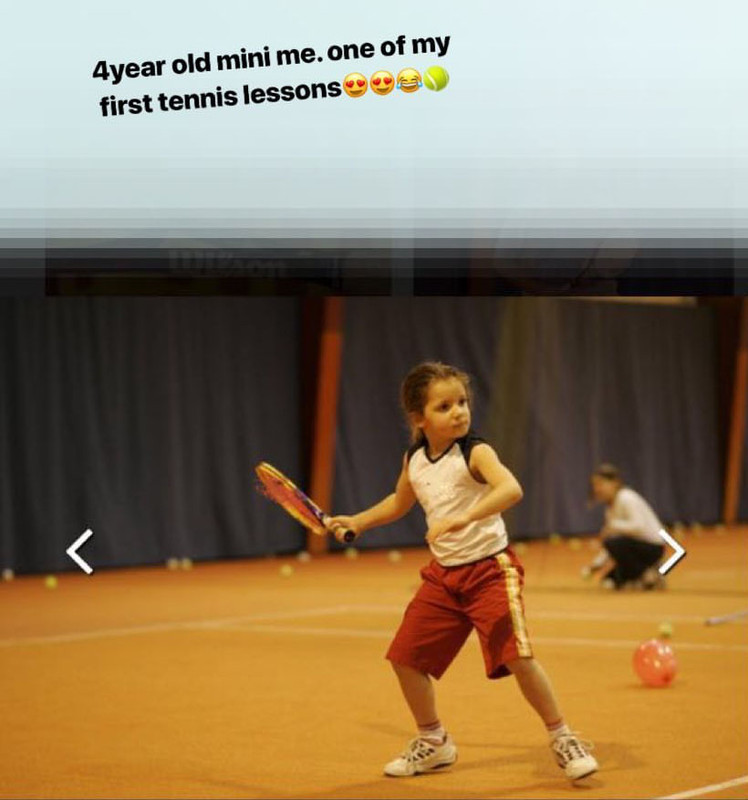 ...and eating!