Discussion Starter
•
#1
•
PYW Tashkent
The smallest of three WTA events this week is the Zeromax Tashkent Open. Who will be strong enough to outfox, outsmart and outplay the others? That is up to you!

After an intense qualifying adventure, we are under way with the main draw. Last year's finalist, Iroda Tulyaganova, has made her way through the quallies and joins Tatiana Panova and Michaella Krajicek.

Past Finals
2004 - Nicole Vaidisova (CZE) def. Iroda Tulyaganova (UZB) | 0-6 6-4 6-3
The Top Favourites
1. Michaella Krajicek NED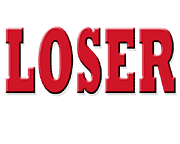 2. Alyona Bondarenko UKR
3. Iroda Tulyaganova UZB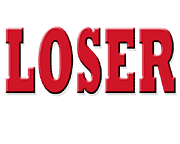 4. Melinda Czink HUN

The top half was again the domain of the seeded players. Ekaterina Bychkova, Michaëlla Krajicek and Emma Laine all survived. Bychkova and Laine were both taken to three sets though. Krajicek and Laine face each other now, which should make for an interesting match. Bychkova faces the only unseeded player in this half, Tatiana Panova, who overcame one of the favourites for this tournament, Melinda Czink.
The bottom half was much different though as all remaing seeds were dumped out of the tournament. The three Italians Mara Santangelo, Antonella Serra Zanetti and Maria Elena Camerin all could not live up to their seeding. The home crowd was definitely happy as both Tulyaganova and Ammanmuradova progressed to the quarter finals. They might meet each other though, should they make it through another round.
Quarter finals
Ekaterina Bychkova RUS [1] v. Tatiana Panova RUS

Emma Laine FIN [4] v. Michaëlla Krajicek NED [5]

Emmanuelle Gagliardi SUI v. Iroda Tulyaganova UZB [Q]
Anastasia Rodionova RUS [LL] v. Akgul Amanmuradova UZB [WC]