·
Team WTAworld, Senior Member
Discussion Starter
•
#1
•
PYW - Nordea Nordic Light Open
Vällkommen till Stockholm! Welcome in Stockholm, Sweden, where the Nordea Nordic Light Open will be held this week. The withdrawal of Wimbledon winner Venus Williams makes Anastasia Myskina the only true favourite here in Stockholm, but there are a bunch of players out there ready to challenge her.
Ranking Points:

W - 95 F - 67 SF - 43 QF - 24 2R - 12 1R - 3 Qualifier - 5 * Q3 - 3 Q2 - 2 Q1 - 1

* If a qualifier loses in the first round of the main draw, she receives no first round points as usual

​
PYW Ranking of the Participants:

4. Anastasia Myskina RUS

43. Anabel Medina Garrigues ESP

64. Vera Douchevina RUS

172. Ekaterina Bychkova RUS
The Russian Favourite & The Dark Horses:
Anastasia Myskina RUS [2]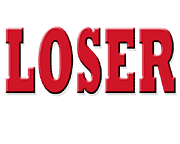 Barbora Strycova CZE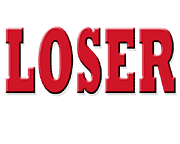 Maria Sanchez Lorenzo ESP
Anabel Medina Garrigues ESP [4]
Vera Douchevina RUS [3]
The three top favourites all reached the semi finals. But it seems certain that Myskina will take the title.

In order to do so, PYW's #4 must deal with the only non-Russian in the semi finals, Anabel Medina Garrigues. The other semi final will be between surprise semi finalist Ekaterina Bychkova and #3 seed Vera Douchevina.
Note: This is a fantasy competition. The scores displayed here are NOT the real scores. If you own a WTAworld account, you are more than welcome to vote. No requirements - just vote!
Semi Finals:
Vera Douchevina RUS [3] v. Ekaterina Bychkova RUS
Anabel Medina Garrigues ESP [4] v. Anastasia Myskina RUS [2]