·
Team WTAworld, Senior Member
Discussion Starter
•
#1
•
PYW - Nordea Nordic Light Open
Vällkommen till Stockholm! Welcome in Stockholm, Sweden, where the Nordea Nordic Light Open will be held this week. The withdrawal of Wimbledon winner Venus Williams makes Anastasia Myskina the only true favourite here in Stockholm, but there are a bunch of players out there ready to challenge her.
Ranking Points:

W - 95 F - 67 SF - 43 QF - 24 2R - 12 1R - 3 Qualifier - 5 * Q3 - 3 Q2 - 2 Q1 - 1

* If a qualifier loses in the first round of the main draw, she receives no first round points as usual

​
PYW Ranking of the Participants:

4. Anastasia Myskina RUS

43. Anabel Medina Garrigues ESP

64. Vera Douchevina RUS

78. Martina Sucha SVK

89. Alyona Bondarenko UKR

90. Emilie Loit FRA

172. Ekaterina Bychkova RUS

210. Elena Vesnina RUS
The Russian Favourite & The Dark Horses:
Anastasia Myskina RUS [2]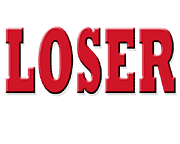 Barbora Strycova CZE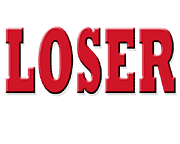 Maria Sanchez Lorenzo ESP
Anabel Medina Garrigues ESP [4]
Vera Douchevina RUS [3]
Three top favourites remain in the competition. All of them had easy matches in the second round, and it is doubtful that someone other than this trio can take home the Nordea Nordic Light Open title.
Douchevina, a solid performer who overshadowed by many other Russians, crushed Czech Eva Birnerova in a lopsided encounter. Douchevina will now meet Slovakian Martina Sucha, one of the few players who have been double bagelled in her PYW career. Douchevina will be the clear favourite, as Sucha needed three long sets to beat Séverine Beltrame of France.
Camille Pin was another French loser in the second round. She matched Anastasia Myskina's level of play in the first set, but fell short in the end. The second set was nothing short of a formality, with the Russian only dropping two more games.

Emilie Loit keeps French hopes alive as she takes on Anabel Medina Garrigues of Spain in the quarter finals. Loit dismissed lucky loser Emma Laine in a very long, tiring match.

Alyona Bondarenko of the Ukraine, who beat local hope Sofia Arvidsson in a third-set tie-break, and qualifier Elena Vesnina complete the eight quarter finalists.
Note: This is a fantasy competition. The scores displayed here are NOT the real scores. If you own a WTAworld account, you are more than welcome to vote. No requirements - just vote!
Quarter Finals:
Vera Douchevina RUS [3] v. Martina Sucha SVK [6]
Ekaterina Bychkova RUS v. Elena Vesnina RUS [Q]
Emilie Loit FRA v. Anabel Medina Garrigues ESP [4]
Alyona Bondarenko UKR [9] v. Anastasia Myskina RUS [2]