PYW Rabat 2019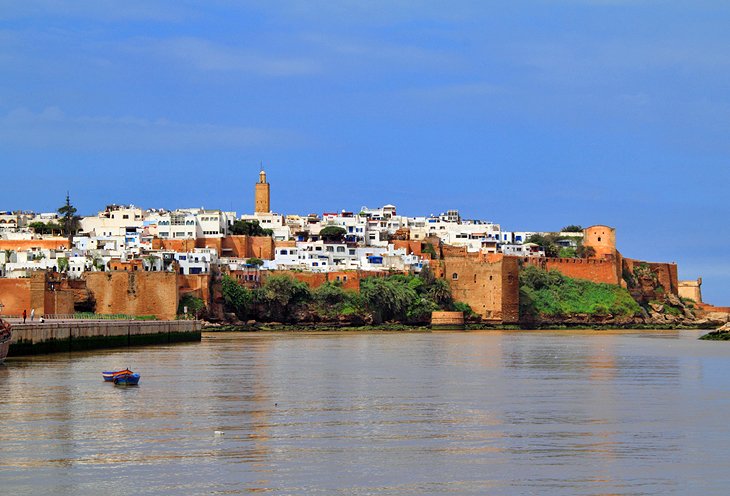 Code:
[COLOR=#ff0000][FONT=Book Antiqua][SIZE=4][B][U]Ranking Points[/U][/B][/SIZE][/FONT][/COLOR][FONT=Book Antiqua][SIZE=2][B]
[U]International (32):[/U]
W - [/B]280
[B]F - [/B]180
[B]SF - [/B]110
[B]QF - [/B]60
[B]R16 - [/B]30
[B]R32 - [/B]1
[B]Qualifier[/B] - 18*
[B]Q2 - [/B]12
[B]Q1 - [/B]1
* [I]If a qualifier loses in the first round, no first round points are awarded on top of the qualifying points.[/I][/SIZE][/FONT]
Previous Finals
Code:
[B]2005:[/B] Jelena Dokic AUS beat Claudine Schaul LUX | 6-7 6-3 6-3
[B]2006: [/B]Jarmila Groth AUS beat Anastasia Rodionova AUS | 6-3 2-6 6-4
[B]2007: [/B]Timea Bacsinszky SUI beat Sandra Kloesel GER | 6-3 4-6 6-1
[B]2008: [/B][I]Jelena Dokic AUS [Q][/I] beat [B]Aravane Rezai FRA [4][/B] | 6-0 6-3
[B]2009: Maria Kirilenko RUS [4][/B] beat Klara Zakopalova CZE | 6-3 6-3
[B]2010: Iveta Benesova CZE [7][/B] beat [B]Patty Schnyder SUI [2][/B] | 6-2 7-5
[B]2011: [/B]Dinara Safina RUS beat [B]Simona Halep ROU [7][/B] | 6-2 6-3
[B]2012: Simona Halep ROU [5][/B] beat [B]Klara Zakopalova CZE [7][/B] | 1-6 6-0 6-2
[B]2013: [/B]Not Played
[B]2014: [/B][I]Zarah Razafimahatratra MAD [Q][/I] beat Polona Hercog SLO | 6-1 6-0
[B]2015: Flavia Pennetta ITA [3][/B] beat Karin Knapp ITA | 4-6 6-4 6-4
[/COLOR][/SIZE]
How To Play
Playing PYW is easy, you simply vote for the player you prefer in each match. Each vote gives a game to the player, using the normal scoring tennis system. You may only vote once during the first 24 hours.
If a round is stuck due to a lack of votes, two feature can be activated:
After 24h : "VOTE AGAIN" : anybody who has already voted a first time can vote again 24 hours after the first vote has been posted. Note that in any case, between your two votes there must be at least 1 other vote.
After 36h: : "DOUBLE POINTS" Any vote after 36h counts for two points.
After 48h: : "SUDDEN DEATH" If a round is still not completed, we'll apply the sudden death rule. If a match isn't over, whoever leads will win the match, if it's a tie, the next vote will decide each match.
More Info
PYW Rules + Rankings thread here
PYW Roll of Honour here
Subscribe for PYW notifications here
The Favorites

1st section : Sabine Lisicki GER [Q] (PYW-12)



2nd section : Pauline Parmentier (PYW-74)



3rd section : Timea Bacsinszky SUI [WC] (PYW-19)



4th section : Vera Zvonareva RUS (PYW-6)
Other PYW Tournaments this week
PYW Prague
PYW Rabat 2019 | First Round | Vote Now!
Elise Mertens BEL [1/WC] vs Kirsten Flipkens BEL |
Magda Linette POL vs Olga Danilovic SRB [LL] |
Tatjana Maria GER vs Isabella Shinikova BUL [WC] |
Sabine Lisicki GER [Q] vs Maria Sakkari GRE [6] |

Yulia Putintseva KAZ [3] vs Tamara Zidansek SLO |
Magdalena Rybarikova SVK vs Sada Nahimana BDI [Q] |
Sara Sorribes Tormo ESP vs Ivana Jorovic SRB [Q] |
Pauline Parmentier FRA vs Alison Van Uytvanck BEL [8] |

Petra Martic CRO [5] vs Polona Hercog SLO |
Rebecca Peterson SWE vs Viktorija Golubic SUI |
Timea Bacsinszky SUI [WC] vs Johanna Larsson SWE |
Harriet Dart GBR [Q] vs Ajla Tomljanovic AUS [4] |

Johanna Konta GBR [7] vs Yafan Wang CHN |
Varvara Lepchenko USA [LL] vs Alize Cornet FRA |
Vera Zvonareva RUS vs Lara Arruabarrena ESP |
Daria Gavrilova AUS vs Su-Wei Hsieh TPE [2] |