·
Team WTAworld, Senior Member
Discussion Starter
•
#1
•
PYW - ITF Rimini
Welcome to Rimini! Here in this seaside resort we have yet another ITF event on Italian clay courts. Providing us with an impressive ten participants out of the total 32 players, the Italian tennis community has high hopes of some stars going far. They are, however, not the big favourites.
Ranking Points:

W - 35 F - 24.5 SF - 15.5 QF - 8.5 R16 - 5 R32 - 1
PYW Ranking of the Participants:

92. Lubomira Kurhajcova SVK

160. Maret Ani EST

164. Jane O'Donoghue GBR

176. Nathalie Vierin ITA

178. Kaia Kanepi EST

186. Henrieta Nagyova SVK

238. Natalia Gussoni ARG

249. Lenka Nemeckova CZE

249. Delia Sescioreanu ROM

259. Mandy Minella LUX

272. Katarina Kachlikova SVK

283. Karolina Kosinska POL

313. Rita Kuti Kis HUN

313. Valentina Sassi ITA

327. Romina Oprandi ITA

327. Eva Fislova SVK
The Top Favourites
Lubomira Kurhajcova SVK [4]
Maret Ani EST [2]
Henrieta Nagyova SVK [5]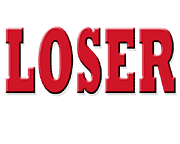 Jane O'Donoghue GBR
Kaia Kanepi EST
Four unseeded players remain in the top half, whereas all four seeded players are still in the bottom half. An all-Estonian final is still a possibility, with Kaia Kanepi meeting Luxembourg's Mandy Minella, and Maret Ani facing Lenka Nemeckova of the Czech Republic.
The most interesting quarter final match is the one between Slovakians Henrieta Nagyova and Lubomira Kurhajcova. Kurhajcova has been struggling in both her previous matches. Nagyova seems to be the slight favourite, but Kurhajcova's PYW ranking is considerably better.
Who do you want to reach the semis? Vote now for who you want to win!
Note: This is a popularity game. The scores here do NOT reflect the real-time scores. See the PYW thread in the Games Forum for more information.
Quarter Finals:
Rita Kuti Kis HUN v. Karolina Kosinska POL [Q]
Kaia Kanepi EST v. Mandy Minella LUX
Henrieta Nagyova SVK [5] v. Lubomira Kurhajcova SVK [4]
Lenka Nemeckova CZE [6] v. Maret Ani EST [2]