·
Team WTAworld, Senior Member
Discussion Starter
•
#1
•
PYW Eastbourne
​
W
elcome to Eastbourne
, Great Britain! Just one week ahead of the third Grand Slam this year at Wimbledon, the players here try to get some much needed grass practice. It's the bigger event this week being a Tier II, with the rest of the pack at the Ordina Open in 's-Hertogenbosch. Last year top Belgian Kim Clijsters defeated Russian Anastasia Myskina in the final. Both have returned to this venue and will be joined by players like Mauresmo, Petrova and Kuznetsova. Who will win? Vote now as the main draw action commences.

​
Ranking Points:
Tier II (32, $650.000):
Code:
W - 220
F - 154
SF - 99
QF - 55
R16 - 29
R32 - 5
Qualifier - 10 *
Q3 - 5
Q2 - 2
Q1 - 1 
* If a qualifier loses in the first round, no first round points are awarded on top of the qualifying points.
2005 Final:
Code:
Kim Clijsters BEL [7] beat Anastasia Myskina RUS [4] | 6-4 4-6 7-5
T
he Favourites: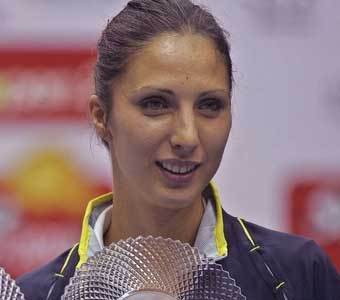 First Section: Anastasia Myskina RUS [5]
Second Section: Anna-Lena Grönefeld GER [7]
Third Section:
Daniela Hantuchova SVK [8]
Fourth
Section
:
Anna Chakvetadze RUS
Quarter Finals
:
Shahar Peer ISR v. Anastasia Myskina RUS [5]


Ai Sugiyama JPN

v. Anna-Lena Grönefeld GER [7]
Daniela Hantuchova SVK [8] v. Mara Santangelo ITA
Meilen Tu USA [Q] v. Anna Chakvetadze RUS