·
Team WTAworld, Senior Member
Discussion Starter
•
#1
•
PYW Dubai
Welcome to Dubai, United Arab Emirates! After Antwerp, another quality field awaits us in the main draw. Top players such as Myskina, Hingis and Hantuchova are all present to show to world that there are other players than Dementieva who can win a high ranked tournament. Of course, without the Russian in the draw, it's much harder to predict who'll come true. Vote now as the second round gets started!
Ranking Points:



Code:
[/color][/b][left][b]W - 220[/b]
[b]F - 154[/b]
[b]SF - 99[/b]
[b]QF - 55[/b]
[b]R16 - 29[/b]
[b]R32 - 1[/b]
[b]Qualifier - 13.25 *[/b]
[b]Q3 - 7.75[/b]
[b]Q2 - 4.5[/b]
[b]Q1 - 1[/b]
 
* [i]If a qualifier loses in the first round, no first round points are awarded on top of the qualifying points.
[/i][/left]




2

005 Final:
Code:
[/color][/b] 			 				Daniela Hantuchova SVK beat Na Li CHN | 6-0 1-6 6-1
The Favourites:
First Quarter: Daniela Hantuchova SVK [8]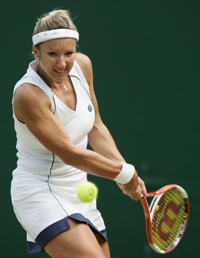 Second Quarter: Kveta Peschke CZE
Third Quarter:
Martina Hingis SUI [WC]
Fourth Quarter:
Maria Kirilenko RUS
Second
Round:
Amélie Mauresmo FRA [1/WC] v. Tsvetana Pironkova BUL [Q]
Svetlana Kuznetsova RUS v. Daniela Hantuchova SVK [8]
Justine Hénin-Hardenne BEL [4] v. Kveta Peschke CZE
Selima Sfar TUN [WC] v. Francesca Schiavone ITA [7]

Anastasia Myskina RUS [6] v.
Martina Hingis SUI [WC]
Vera Dushevina RUS v. Maria Sharapova RUS [3]
Maria Kirilenko RUS v. Ai Sugiyama JPN
Jelena Jankovic SCG v. Lindsay Davenport USA [2]