Discussion Starter
·
#1
·
PYW Doubles Auckland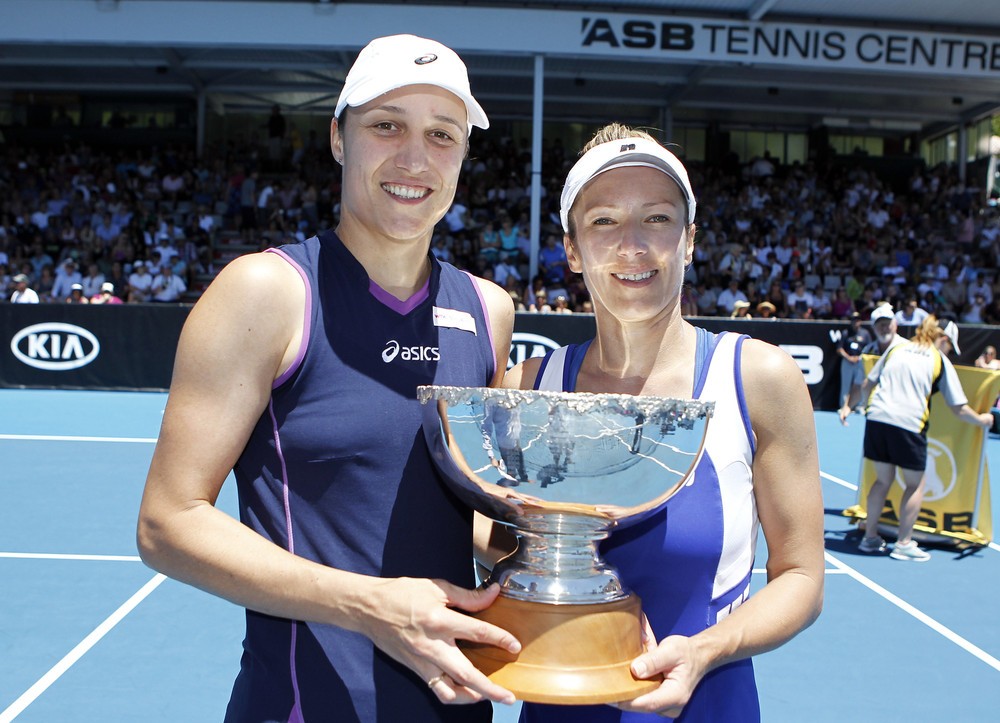 Welcome to Auckland, New Zealand!
During the first week of the year, this is the first International event of the year! It runs alongside the popular Brisbane premier event and the Hopman Cup this week, which one would expect to diminish the draw here somewhat, but instead, Auckland has actually received the strongest draw of any of the doubles tournaments this week! The top seeds, Květa Peschke of the Czech Republic and Slovene Katarina Srebotnik, were awarded the WTA's Doubles Team of the Year Award last year, and this is where things began for them as the won the title, so they will certainly hope for good fortunes again this week and that these would lead to another wonderful season in 2012. Other marquee teams in Auckland include the reunited team of second seeds Indian Sania Mirza and Russian Elena Vesnina, third-seeded Czechs Andrea Hlaváčková and Lucie Hradecká, who won the French Open last year, and finally German rising star Julia Görges partnering with Italian Flavia Pennetta, who has recently split from Argentine Gisela Dulko, with whom she had much success last year. Besides the seeds, there are many powerful teams in Auckland, which will make competition very fierce.
Since only you can decide the winner, vote now as the ASB Classic begins!
Code:
[B][U]Previous Finals:[/U][/B]
[B]2010:[/B] [B]Not Held![/B]
[B]2009:[/B] [I]Marina Erakovic NZL/Polona Hercog SLO [WC][/I] lost to [B]Elena Vesnina RUS/Riza Zalameda USA [4][/B] | [B]3-6 3-6[/B]
The Favorites:
OUT OF COMPETITION:
Top Half:
Andrea Hlaváčková CZE/Lucie Hradecká CZE [3]
Bottom Half:
Sania Mirza IND/Elena Vesnina RUS [2]
Semifinals:
Květa Peschke CZE/Katarina Srebotnik SLO [1]
vs Sofia Arvidsson SWE/Johanna Larsson SWE
Julia Görges GER/Flavia Pennetta ITA [4]
vs
Sania Mirza IND/Elena Vesnina RUS [2]