·
I felt suddenly quite wildly happy.
Discussion Starter
•
#1
•
PYW Double Auckland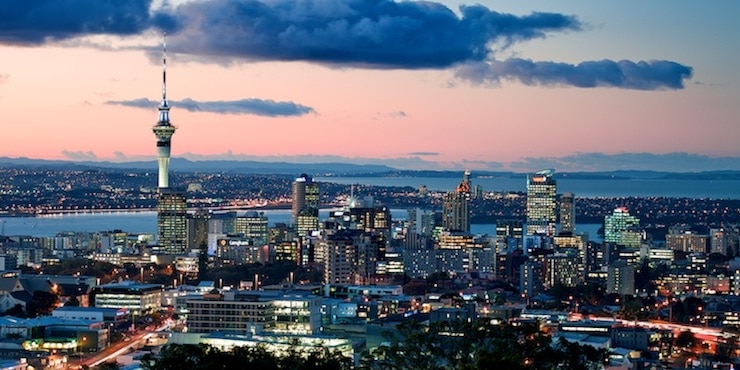 Welcome to Auckland, New Zealand. The 2015 is starting, and makes on if its oldest stop in New Zealand's ASB Classic. Last year winner's Lucie Safarova did not take part in the double event this year, but her then partner Andrea Hlavackova reunited with her long-time partner Lucie Hradecka and together they should be one of the teams to beat in this event. Marina Erakovic, the kwii #1 and a former finalist in doubles here, will join forces with Monica Puig from puerto Rico to try and reach another final on home soil.
Code:
[COLOR=#ff0000][FONT=Book Antiqua][SIZE=4][B][U]Ranking Points[/U][/B][/SIZE][/COLOR][SIZE=2][B]
[U]International (16, $250,000):[/U]
W - [/B]280
[B]F - [/B]180
[B]SF -[/B]110
[B]QF - [/B]60
[B]R16 - [/B]1[/SIZE][/FONT]
Code:
[FONT=Book Antiqua][B][SIZE=4][COLOR=red][U]Previous Finals:[/U][/COLOR][/SIZE][/B]
[COLOR=navy][SIZE=2][b]2010: Elena Vesnina/Riza Zalameda RUS/USA [4][/b] beat [i]Marina Erakovic/Polona Hercog NZL/SLO [WC][/i] | 6-3 6-3
[b]2011: [/b]Not Played
[b]2012: [/b]Sofia Arvidsson/Johanna Larsson SWE/SWE beat [b]Julia Goerges/Flavia Pennetta GER/ITA [4][/b] | 3-6 7-5 6-4
[b]2013: [/b]Not Played
[b]2014: Andrea Hlavackova/Lucie SafarovaCZE/CZE [1][/b] beat Karolina Pliskova/Kristyna Pliskova CZE/CZE | 6-3 6-1[/SIZE][/COLOR][/FONT]
How To Play
Playing PYW [Pick-Your-Winner] is simple, for each match proposed, just vote for the player you like best. Each vote will count as one game. You may only vote once during the first 24 hours.
If a round is stuck due to a lack of votes, two feature can be activated:
After 24h : "VOTE AGAIN" : anybody who has already voted a first time can vote again 24 hours after the first vote has been posted. Note that in any case, between your two votes there must be at least 1 other vote AND at least 1 hour.
After 48h: : "DOUBLE POINTS" Any vote after 48h counts for two points.
After 60h: : "SUDDEN DEATH" If a round is still not completed, we'll apply the sudden death rule. If a match isn't over, whoever leads will win the match, if it's a tie, the next vote will decide each match.

More Info
Complete rules, roll of honour and complete rankings here
PYW Title Holders here
Subscribe for PYW notifications here
Entry List
Code:
[SIZE=2]017.[B]Julia Goerges/Anna-Lena Groenefeld GER/GER [3][/B]
061.[B]Andrea Hlavackova/Lucie Hradecka CZE/CZE [2][/B]
075.Daniela Hantuchova/Francesca Schiavone SVK/ITA
090.Darija Jurak/Megan Moulton-Levy CRO/USA
113.Mona Barthel/Mandy Minella GER/LUX
125.[I]Marina Erakovic/Monica Puig NZL/PUR [WC][/I]
145.[B]Sara Errani/Roberta Vinci ITA/ITA [1][/B]
155.Gabriela Dabrowski/Alicja Rosolska CAN/POL
178.[B]Shuko Aoyama/Renata Voracova JPN/CZE [4][/B]
216.Petra Martic/Anna Tatishvili CRO/USA
268.Kateryna Bondarenko/Olga Savchuk UKR/UKR
276.Sharon Fichman/Maria Sanchez CAN/USA
289.Yuliya Beygelzimer/Eva Hrdinova UKR/CZE
311.Maria Irigoyen/Barbora Krejcikova ARG/CZE
374.Nicole Melichar/Laura Siegemund USA/GER
unr.[I]Rosie Cheng/Katherine Westbury NZL/NZL [WC][/I][/SIZE]
The Favorites

Top Half : Julia Goerges GER (PYW-8) /Anna-Lena Groenefeld GER (PYW-9) [3]



Bottom Half : Andrea Hlavackova CZE (PYW-7) /Lucie Hradecka CZE (PYW-54) [2]

Other PYW Tournaments this week
Auckland - QR3
Brisbane - Double R1
Shenzhen - Double R1
PYW Double Auckland 2015 | First Round | Vote Now!
Sara Errani/Roberta Vinci ITA/ITA [1] vs Yuliya Beygelzimer/Eva Hrdinova UKR/CZE |
Gabriela Dabrowski/Alicja Rosolska CAN/POL vs Nicole Melichar/Laura Siegemund USA/GER |
Julia Goerges/Anna-Lena Groenefeld GER/GER [3] vs Kateryna Bondarenko/Olga Savchuk UKR/UKR |
Petra Martic/Anna Tatishvili CRO/USA vs Rosie Cheng/Katherine Westbury NZL/NZL [WC] |

Mona Barthel/Mandy Minella GER/LUX vs Darija Jurak/Megan Moulton-Levy CRO/USA |
Sharon Fichman/Maria Sanchez CAN/USA vs Shuko Aoyama/Renata Voracova JPN/CZE [4] |
Marina Erakovic/Monica Puig NZL/PUR [WC] vs Maria Irigoyen/Barbora Krejcikova ARG/CZE |
Daniela Hantuchova/Francesca Schiavone SVK/ITA vs Andrea Hlavackova/Lucie Hradecka CZE/CZE [2] |