·
I felt suddenly quite wildly happy.
Discussion Starter
•
#1
•
PYW Brisbane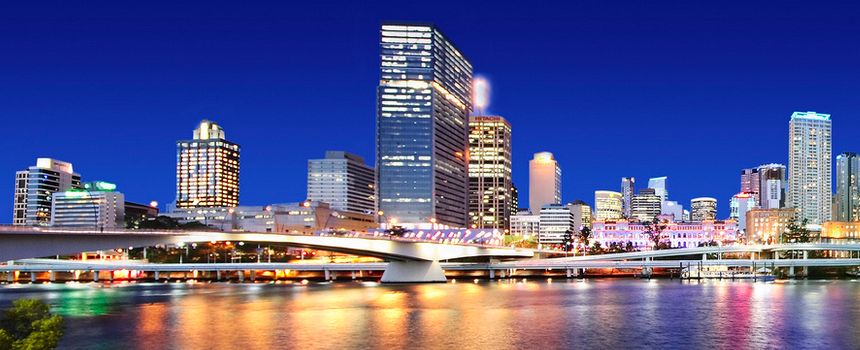 Welcome to Brisbane, Australia. The 2015 season & the Australian swing kicks off as the Brisbane International gets underway. One year ago, Jelena Jankovic kicked off her season with a perfect Aussie swing taking the crowns here, in Sydney & in the Australian Open, becoming the 1st PYW#1 since the relaunch of the game. The now world #3 will try to regain some momentum after a slightly less good second half of 2015. Last year's finalist and 2011 champion Andrea Petkovic (PYW#2) is here too, she will be the only other former champion in the draw. Aussies chances will mostly rely on Sam Stosur & Jarka Gajdosovas's shoulders. The Aussies N° 2 & 3, respectively ranked 28th and 31st, will try to be the first aussie winners of the event, in which no local palyers has ever reached the final. Olivia Rogowska, Aussie#4 and PYW#68 will try to rally from the qualies that will also feature PYW#17 Kimiko Date-Krumm as the big favorite.
Code:
[COLOR=#ff0000][FONT=Book Antiqua][SIZE=4][B][U]Ranking Points[/U][/B][/SIZE][/COLOR][SIZE=2][B]
[U]Premier (32, $1,000,000):[/U]
W - [/B]470
[B]F - [/B]305
[B]SF -[/B]185
[B]QF - [/B]100
[B]R16 - [/B]55
[B]R32 - [/B]1
[B]Qualifier[/B] - 25*
[B]Q3 - [/B]18
[B]Q2 - [/B]13
[B]Q1 - [/B]1
* [I]If a qualifier loses in the first round, no first round points are awarded on top of the qualifying points.[/I][/SIZE][/FONT]
Code:
[FONT=Book Antiqua][B][SIZE=4][COLOR=red][U]Previous Finals [2006-2008 held in Gold Coast, International until 2012]:[/U][/COLOR][/SIZE][/B]
[COLOR=navy][SIZE=2][b]2006: [/B][I]Martina Hingis SUI [WC][/I] beat Iveta Benesova CZE | 6-7 7-5 6-1
[b]2007: [/B]Flavia Pennetta ITA beat Severine Bremond FRA | 6-1 6-3
[b]2008: [/B]Flavia Pennetta ITA beat Nathalie Dechy FRA | 6-0 7-5
[b]2009: Daniela Hantuchova SVK [4][/B] beat [B]Ana Ivanovic SRB [1] [/B]| 6-0 2-6 6-1
[b]2010: [/B]Anastasia Pavlyuchenkova RUS beat Andrea Petkovic GER | 6-4 4-6 7-5
[b]2011: [/B]Andrea Petkovic GER beat Lucie Safarova CZE | 2-6 6-1 7-5
[b]2012: Kim Clijsters BEL [5][/b] beat [b]Jelena Jankovic SRB [6][/b] | 6-3 6-2
[b]2013: [/b]Not played
[b]2014: Jelena Jankovic SRB [4][/b] beat Andrea Petkovic GER | 2-6 6-0 6-3
[/SIZE][/COLOR][/FONT]
How To Play
Playing PYW [Pick-Your-Winner] is simple, for each match proposed, just vote for the player you like best. Each vote will count as one game. You may only vote once during the first 24 hours.
If a round is stuck due to a lack of votes, two feature can be activated:
After 24h : "VOTE AGAIN" : anybody who has already voted a first time can vote again 24 hours after the first vote has been posted. Note that in any case, between your two votes there must be at least 1 other vote AND at least 1 hour.
After 48h: : "DOUBLE POINTS" Any vote after 48h counts for two points.
After 60h: : "SUDDEN DEATH" If a round is still not completed, we'll apply the sudden death rule. If a match isn't over, whoever leads will win the match, if it's a tie, the next vote will decide each match.

More Info
Complete rules, roll of honour and complete rankings here
PYW Title Holders here
Subscribe for PYW notifications here
Entry List
Code:
[SIZE=2]002.[B]Andrea Petkovic GER [5][/B]
003.[B]Jelena Jankovic SRB [6][/B]
007.[B]Garbñe Muguruza ESP [8][/B]
009.Tsvetana Pironkova BUL
012.Sabine Lisicki GER
013.Bethanie Mattek-Sands USA
016.[B]Ana Ivanovic SRB [2][/B]
017.[I]Kimiko Date-Krumm JPN [Q][/I]
019.Madison Keys USA
026.Kaia Kanepi EST
028.[I]Jarmila Gajdosova AUS [WC][/I]
029.[B]Maria Sharapova RUS [1][/B]
031.Samantha Stosur AUS
034.Alison Riske USA
035.[B]Angelique Kerber GER [3][/B]
038.[I]Ajla Tomljanovic CRO [WC][/I]
048.Christina McHale USA
051.[B]Carla Suarez-Navarro ESP [7][/B]
058.Caroline Garcia FRA
067.Elina Svitolina UKR
068.[I]Olivia Rogowska AUS [Q][/I]
069.[I]Lesia Tsurenko UKR [Q][/I]
070.Mirjana Lucic-Baroni CRO
071.Karolina Pliskova CZE
073.[B]Dominika Cibulkova SVK [4][/B]
083.Victoria Azarenka BLR
088.[I]Michaella Krajicek NED [Q][/I]
095.Magdalena Rybarikova SVK
099.Varvara Lepchenko USA
154.Shuai Zhang CHN[/SIZE]
The Favorites

1st section : Tsvetana Pironkova BUL (PYW-9)



2nd section : Jelena Jankovic SRB [6] (PYW-3)



3rd section : Garbñe Muguruza ESP [8] (PYW-8)



4th section : Andrea Petkovic GER [5] (PYW-2)

Other PYW Tournaments this week
Auckland - QR3
Auckland - Double R1
Shenzhen - R1
Brisbane - Double QF
Hong Kong - Double QF
Shenzhen - Double QF
PYW Brisbane 2015 | 2nd Round | Vote Now!
Maria Sharapova RUS [1] vs Sabine Lisicki GER |
Mirjana Lucic-Baroni CRO vs Carla Suarez-Navarro ESP [7] |
Angelique Kerber GER [3] vs Kimiko Date-Krumm JPN [Q] |
Elina Svitolina UKR vs Jelena Jankovic SRB [6] |

Garbñe Muguruza ESP [8] vs Victoria Azarenka BLR |
Samantha Stosur AUS vs Madison Keys USA |
Andrea Petkovic GER [5] vs Lesia Tsurenko UKR [Q] |
Jarmila Gajdosova AUS [WC] vs Ana Ivanovic SRB [2] |