PYW BOGOTA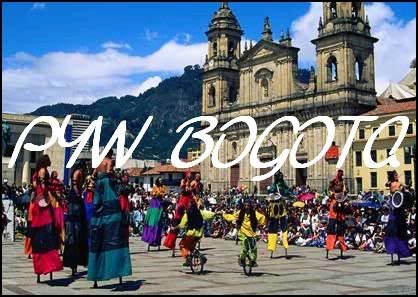 Welcome to Bogota, Colombia!
The 2006 season is almost two
months underway, but only now the girls get a chance to show
their talent to the South American public for the first time, and,
the only time this year. The venue is the Club Campestre El
Rancho in Bogota and the official tournament name is Copa
Colsanitas Seguros Bolivar. This event is the fourteenth Copa
Colsanitas, and the nineth time it has been a WTAtour tournament.
Growing year after year, Colsanitas has become consolidated as
one of Latin America's most prestigious sporting events. The
tournament started in 1993 as a professional ITF Satelite as a
response to its goal of promoting women's tennis, growing year
after year, and has now achieved Tier III status. Get ready to vote
for the Second Round Qualification which is about to commence!
Ranking Points

W - 145
F - 103
SF - 66
QF - 37
R16 - 19
R32 - 4
Qualifier - 8 *
Q3 - 4
Q2 - 2
Q1 - 1

* If a qualifier loses in the first round, no first round points are awarded on top of the qualifying points.
2005 Final

Flavia Penetta (ITA) def. Tatiana Perebiynis (UKR) | 6-3 7-5
The Favourites:
First Quarter: [1] Maria Fernanda Alves



Second Quarter: Melissa Torres



Third Quarter: [3] Zsofia Gubacsi



Fourth Quarter: Neha Uberoi
Second Qualifying Round:



[1] Maria Fernanda ALVES BRA vs. Florencia MOLINERO ARG
Betina JOZAMI ARG vs. [5] Andrea BENITEZ ARG |

[2] Valentina SASSI ITA vs. Teodora MIRCIC SCG |
[WC] Melissa TORRES MEX | vs. [7] Jorgelina CRAVERO ARG |

[3] Zsofia GUBACSI HUN vs. Tamira PASZEK AUT |
Estefania BALDA ECU vs. [8] Sara ERRANI ITA |

[4] Tina SCHIECHTL AUT vs. Vanina GARCIA-SOKOL ARG |
Neha UBEROI USA vs. [6] Leticia SOBRAL BRA |