Re: Player of The Week
Maria Sharapova is the SV_Fan Player of The Week after just ripping through the Tour's warm-up in Charlotte, North Carolina for the SV_Fan Cup.
Congratulations Venus Williams for Winnining the ASB classic this week. Even though you were a favorite you were completely overshadowed by Victoria Azarenka and Maria Sharapova. You udolized your superior serve, power, and sheer athleticism to annihilate opponents.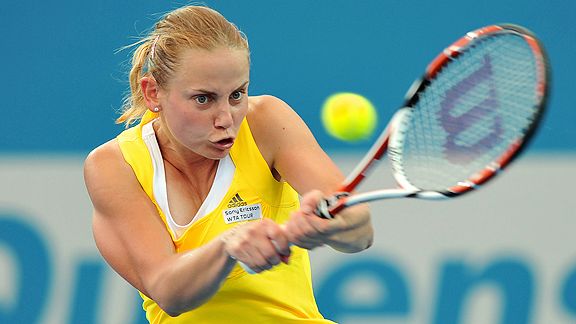 Congratulations Jelena Dokic on becoming the Bribane Player of the Week. In your first ever real tour event you made a run all the way to the semi finals upsetting Larcher De Brito and many other quality players in the process. With your clean ground strokes and exceptional serve you'll be a force to reckon with on the tour.
Conragratulations Bethanie Mattek on becoming the Sydney Medibank International player of the week. In your first week you udolized your amazing speed, and dashed all the way to the finals taking a set off Maria Sharapova, before succumbing, but not without a fight. Congrats!!​