PAW - Strasbourg - 2007​
Past years champions:
2006
-
tennismaster8820 (CRO)
2005
-
Freakan (POL)
2004
-
Lee-Waters' Boy (USA)
2003
-
Venus Forever (USA)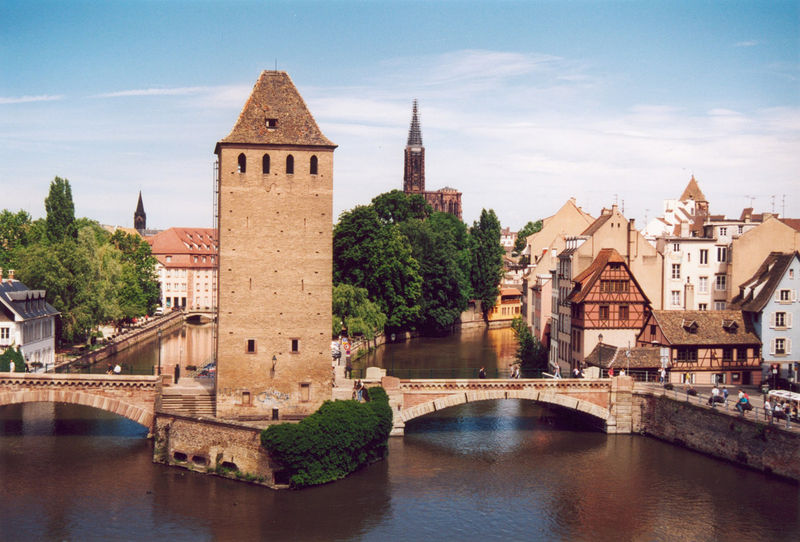 Welcome to PAW(Pick a winner) game! This week at the tier III event in Strasbourg, France.
Playing is very simple. All you have to do is pick
13
match winners from the main draw. You have to commit to this tournament(if you haven't already) by May
19
th. You can ask for a WC if you don't commit on time. Only
5
WCs will be given out.
Main draw matches for this event start on
Monday
.
Some guidelines for playing:
-Never edit your posts! Simply quote the post that you wish to change and clearly state the change your making.
-Please number your PAW picks. It's a lot of work the way it is, trying to update the LT, scoring points, and picks summaries each day. It makes my job a lot easier if you number them.
-Please try to check if a match has started before picking it. If a pick is late it is invalid, and you may replace it.
-If a player withdraws before the match, the pick does not count and may be replaced.
-If a player retires during the match, the pick is valid.
-Posts your picks in the format of player 1 def. player 2 or player 1 over player 2. No other format will be accepted.
-Have fun!:wavey:
PAW commitment thread:
here
Official PAW Rules and FAQ:
over here
PAW Rankings:
here
E-mail:
[email protected]
Current time in France:
http://www.timeanddate.com/worldclock/city.html?n=332
Code:
[FONT=Courier New][COLOR=red][B][U]Entry List[/U][/B][/COLOR][/FONT]
 
[FONT=Courier New][COLOR=orange]SEED[/COLOR]    [COLOR=darkslateblue]STRASBOURG[/COLOR]_____________    [COLOR=orange]RANK[/COLOR]                                [/FONT]
 
[FONT=Courier New][B]..1.    frOzon_________________    1        [/B][/FONT]
[B][FONT=Courier New]..2.    Donnie D_______________    4        [/FONT][/B]
[B][FONT=Courier New]..3.    Aleksz_________________    5        [/FONT][/B]
[B][FONT=Courier New]..4.    LUXXXAS________________    8        [/FONT][/B]
[B][FONT=Courier New]..5.    chrison________________    9        [/FONT][/B]
[B][FONT=Courier New]..6.    SloKid_________________    12        [/FONT][/B]
[B][FONT=Courier New]..7.    416_Man________________    13        [/FONT][/B]
[B][FONT=Courier New]..8.    Conchi Party___________    17[/FONT][/B]
 
[FONT=Courier New]      [COLOR=darkslateblue]Others:[/COLOR]________________        [/FONT]
[FONT=Courier New]..9.    ^bibi^_________________    18        [/FONT]
[FONT=Courier New].10.    sandg__________________    24        [/FONT]
[FONT=Courier New].11.    tuna___________________    25        [/FONT]
[FONT=Courier New].12.    wateva_________________    27        [/FONT]
[FONT=Courier New].13.    obiku__________________    28        [/FONT]
[FONT=Courier New].14.    daniela86______________    29        [/FONT]
[FONT=Courier New].15.    jrm____________________    30        [/FONT]
[FONT=Courier New].16.    bionic71_______________    33        [/FONT]
[FONT=Courier New].17.    geegables______________    38        [/FONT]
[FONT=Courier New].18.    leeber_________________    40        [/FONT]
[FONT=Courier New].19.    Vut____________________    43        [/FONT]
[FONT=Courier New].20.    Chris 84_______________    46        [/FONT]
[FONT=Courier New].21.    Sebastien123___________    54        [/FONT]
[FONT=Courier New].22.    Capriati Rules_________    56        [/FONT]
[FONT=Courier New].23.    Barlos_________________    61        [/FONT]
[FONT=Courier New].24.    FORZA PENNETTA_________    62        [/FONT]
[FONT=Courier New].25.    Youf___________________     67        [/FONT]
[FONT=Courier New].26.    Mommiej________________    71        [/FONT]
[FONT=Courier New].27.    raquel_________________    72        [/FONT]
[FONT=Courier New].28.    Torres_________________    73        [/FONT]
[FONT=Courier New].29.    Sambuca________________    75        [/FONT]
[FONT=Courier New].30.    DarkchildSwiss_________    83        [/FONT]
[FONT=Courier New].31.    QuickyMonSter__________    86        [/FONT]
[FONT=Courier New].32.    adam_ads_n_____________    87        [/FONT]
[FONT=Courier New].33.    Tennace________________    91        [/FONT]
[FONT=Courier New].34.    silent140______________    92        [/FONT]
[FONT=Courier New].35.    DoctorG________________    93        [/FONT]
[FONT=Courier New].36.    Natarajasana___________    95        [/FONT]
[FONT=Courier New].37.    Frooty_Bazooty_________    96        [/FONT]
[FONT=Courier New].38.    salvatore______________    98        [/FONT]
[FONT=Courier New].39.    Highlandman____________    99        [/FONT]
[FONT=Courier New].40.    Drake1980______________    101        [/FONT]
[FONT=Courier New].41.    wukenaihe______________    103        [/FONT]
[FONT=Courier New].42.    jtammer________________    105        [/FONT]
[FONT=Courier New].43.    matthias_______________    106        [/FONT]
[FONT=Courier New].44.    Davenselesport_________    107        [/FONT]
[FONT=Courier New].45.    Jamie R. Belyea S._____    109    [/FONT]
[FONT=Courier New].46.    Ceze___________________    112        [/FONT]
[FONT=Courier New].47.    LostGlory______________    113        [/FONT]
[FONT=Courier New].48.    hotel__________________    116        [/FONT]
[FONT=Courier New].49.    Blackbeat______________    117        [/FONT]
[FONT=Courier New].50.    *Jean*_________________    125        [/FONT]
[FONT=Courier New].51.    New____________________    126        [/FONT]
[FONT=Courier New].52.    muniu__________________    129        [/FONT]
[FONT=Courier New].53.    roxi___________________    132        [/FONT]
[FONT=Courier New].54.    brunof_________________    133        [/FONT]
[FONT=Courier New].55.    Ivanovic Fan!!!!_______    134        [/FONT]
[FONT=Courier New].56.    FrenchY52______________    149        [/FONT]
[FONT=Courier New].57.    dAdEx__________________    150        [/FONT]
[FONT=Courier New].58.    DaNieLa RoCkZ__________    152        [/FONT]
[FONT=Courier New].59.    ¤ÐÅХؤ________________    154        [/FONT]
[FONT=Courier New].60.    greg21_________________    160        [/FONT]
[FONT=Courier New].61.    tousledbaby____________    164        [/FONT]
[FONT=Courier New].62.    wgam___________________    165        [/FONT]
[FONT=Courier New].63.    d_s____________________    168        [/FONT]
[FONT=Courier New].64.    Elisse_________________    169                [/FONT]
[FONT=Courier New].65.    KoOlMaNsTeVeN__________    173                [/FONT]
[FONT=Courier New].66.    galadriel______________    176                [/FONT]
[FONT=Courier New].67.    safinfans629___________    177                [/FONT]
[FONT=Courier New].68.    GracefulVenus__________    188                [/FONT]
[FONT=Courier New].69.    Caoimhan_______________    191                [/FONT]
[FONT=Courier New].70.    Catriel________________    195                [/FONT]
[FONT=Courier New].71.    peanuts________________    213                [/FONT]
[FONT=Courier New].72.    Djalmha________________    217                [/FONT]
[FONT=Courier New].73.    azza___________________    218                [/FONT]
[FONT=Courier New].74.    ~lollipop_guy~_________    220                [/FONT]
[FONT=Courier New].75.    sharas36_______________    222                [/FONT]
[FONT=Courier New].76.    Legion Argentina_______    225                [/FONT]
[FONT=Courier New].77.    crazylace01____________    233                [/FONT]
[FONT=Courier New].78.    tennis2006_____________    237[/FONT]
[FONT=Courier New].79.     Carofan________________    263[/FONT]
[FONT=Courier New].80.     delicatecutter_________      NR                [/FONT]
Code:
Tier III (Winner 140 pts, 96 players)
 
 
1st --- 140 ...... 25th --- 12 ...... 49th ---- 7 ...... 73rd ---- 3
2nd --- 100 ...... 26th --- 12 ...... 50th ---- 6 ...... 74th ---- 3
3rd ---- 74 ...... 27th --- 12 ...... 51st ---- 6 ...... 75th ---- 3
4th ---- 58 ...... 28th --- 11 ...... 52nd ---- 6 ...... 76th ---- 3
5th ---- 47 ...... 29th --- 11 ...... 53rd ---- 6 ...... 77th ---- 3
6th ---- 41 ...... 30th --- 11 ...... 54th ---- 6 ...... 78th ---- 2
7th ---- 35 ...... 31st --- 10 ...... 55th ---- 6 ...... 79th ---- 2
8th ---- 30 ...... 32nd --- 10 ...... 56th ---- 5 ...... 80th ---- 2
9th ---- 26 ...... 33rd --- 10 ...... 57th ---- 5 ...... 81st ---- 2
10th --- 24 ...... 34th --- 10 ...... 58th ---- 5 ...... 82nd ---- 2
11th --- 23 ...... 35th ---- 9 ...... 59th ---- 5 ...... 83rd ---- 2
12th --- 21 ...... 36th ---- 9 ...... 60th ---- 5 ...... 84th ---- 2
13th --- 20 ...... 37th ---- 9 ...... 61st ---- 5 ...... 85th ---- 2
14th --- 19 ...... 38th ---- 9 ...... 62nd ---- 4 ...... 86th ---- 2
15th --- 18 ...... 39th ---- 8 ...... 63rd ---- 4 ...... 87th ---- 1
16th --- 17 ...... 40th ---- 8 ...... 64th ---- 4 ...... 88th ---- 1
17th --- 16 ...... 41st ---- 8 ...... 65th ---- 4 ...... 89th ---- 1
18th --- 15 ...... 42nd ---- 8 ...... 66th ---- 4 ...... 90th ---- 1
19th --- 15 ...... 43rd ---- 8 ...... 67th ---- 4 ...... 91st ---- 1
20th --- 14 ...... 44th ---- 7 ...... 68th ---- 4 ...... 92nd ---- 1
21st --- 14 ...... 45th ---- 7 ...... 69th ---- 3 ...... 93rd ---- 1
22nd --- 13 ...... 46th ---- 7 ...... 70th ---- 3 ...... 94th ---- 1
23rd --- 13 ...... 47th ---- 7 ...... 71st ---- 3 ...... 95th ---- 1
24th --- 13 ...... 48th ---- 7 ...... 72nd ---- 3 ...... 96th ---- 1