PAW #685 - Hobart International, Tasmania
http://www.hobartinternational.com.au/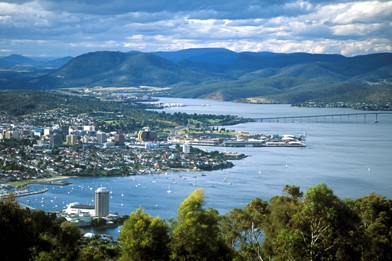 Previous Winners:
2004: 1. bionic71 2. ~Isidora~
2005: 1. vma 2. dab2035
2006: 1. roxi 2. firefly_ac
2007: 1. guycan 2. Bart
2008: 1. wateva 2. meelis13
2009: 1. FrOzon 2. Andiyan and Natarajasana
2010: 1. Ekin 2. kolan
2011: 1. Eugenia 2. Blackeagle
2012: 1. Aster7 2. andrew_uk
2013: 1. Jose. 2. DiRenan
2014: ????

Welcome to Pick-A-Winner (PAW), the Predictions game!
This week we're at the Moorilla Hobart International in the Tasmanian city of Hobart, Australia.
Playing PAW is simple. Over the course of the tournament choose any 13 matches in the main draw and post who you think will win them.
Commitments for the tournament must be in by 09:00 pm CET on Saturday 4th January 2014
. Post commitments
here
. After this time, there will be wildcards available for late entries.
Some basic guidelines:
Never edit or delete your posts. If you want to change or cancel a pick, use a new post to state your new pick.
Please try to check if a match has started before picking it. If a pick is late it is invalid and you may replace it.
If a player withdraws before the match, the pick does not count and may be replaced.
If a player retires during the match, the pick is valid.
Posts should be in a format in which it is clear who you think will be the winner. For example: Player A OVER Player B or Player A DEF Player B and not Player A vs Player B or Player B loses to Player A.
Finally, please try to use the players' real names and not their nicknames.
Ranking Points (International):
Code:
1st --- 280 ...... 13th --- 38 ...... 25th --- 18 ...... 37th ---- 6   
2nd --- 200 ...... 14th --- 36 ...... 26th --- 17 ...... 38th ---- 6  
3rd --- 148 ...... 15th --- 34 ...... 27th --- 16 ...... 39th ---- 5 
4th --- 116 ...... 16th --- 32 ...... 28th --- 15 ...... 40th ---- 5 
5th ---- 94 ...... 17th --- 30 ...... 29th --- 14 ...... 41st ---- 4  
6th ---- 82 ...... 18th --- 28 ...... 30th --- 13 ...... 42nd ---- 4 
7th ---- 70 ...... 19th --- 26 ...... 31st --- 12 ...... 43rd ---- 3 
8th ---- 60 ...... 20th --- 24 ...... 32nd --- 11 ...... 44th ---- 3  
9th ---- 52 ...... 21st --- 22 ...... 33rd --- 10 ...... 45th ---- 2  
10th --- 48 ...... 22nd --- 21 ...... 34th ---- 9 ...... 46th ---- 2 
11th --- 44 ...... 23rd --- 20 ...... 35th ---- 8 ...... 47th ---- 1 
12th --- 40 ...... 24th --- 19 ...... 36th ---- 7 ...... 48th ---- 1
To post commitments for Hobart go
here
You can find the official PAW Rules and FAQ
here
For the current PAW Rankings look
here
You can find the current time in Hobart
here
And finally, if the board is down and you need to get your picks through, please visit:
http://www.pawforum.ovh.org/index.php
And finally, Good luck! :yippee: