Discussion Starter
•
#21
•
The angry islamists: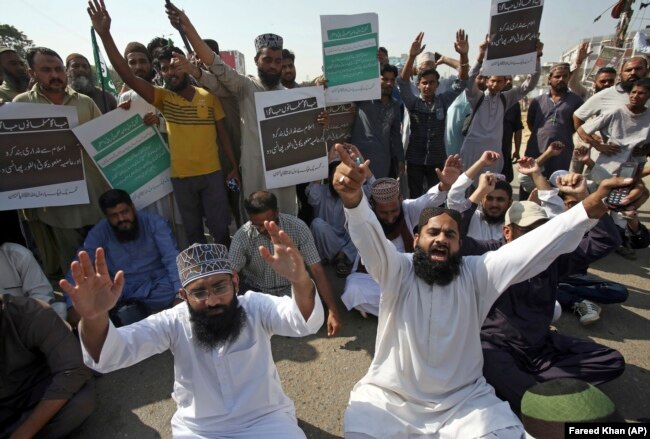 Supporters of a Pakistani religious group chant slogans while blocking a main road at a protest after the court decision in Karachi on October 31.
In 2011, two government officials -- a Pakistani governor and a minister of minorities -- were assassinated for having spoken out in support of Bibi.
Insulting Islam is punishable by death in Pakistan, and the mere rumor of blasphemy can lead to lynchings by mobs....
Christians make up only about 2 percent of Pakistan's population and are sometimes discriminated against.
Approximately 40 people are believed to be on death row or serving a life sentence in Pakistan for blasphemy, according to a 2018 report by the United States Commission on International Religious Freedom.