Discussion Starter
•
#1
•
Former number-one world professional tennis player
Monica Seles
shares her personal journey, battling depression and coming into her own after a career on the court. This excerpt from "Getting A Grip: On My Body, My Mind, My Self" was provided by the publisher to ABC News. Her book will be released on April 21.
For twenty-eight years, I was known as a tennis player. It had been a long time since I played a professional match, but the thought of giving up the security of that label had terrified me. Tennis player. A short, easy description that everyone is familiar with. It's who I was to the outside world and it's what I'd been calling myself for as long as I could remember. But it was time to move forward. I was ready to leave the past behind.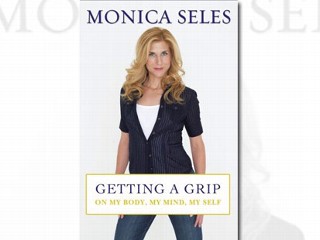 On February 14, 2008, I announced my official retirement from tennis. I'd been playing in exhibitions here and there, but I was tired of waking up every morning wondering if today was the day my foot was going to self-destruct again. When it felt good, I could play the way I had when I was at the top of my game, but when it felt bad, I couldn't walk on it. I spent years debating back and forth in my head whether I had it in me to make another run for the top. I didn't want to do it anymore. I was tired of the debate. I waited so long to make it official because I wanted to be absolutely sure it was the right decision. I wanted it to be on my timetable and I wanted to claim complete ownership over the choice to close that chapter of my life. All the what-ifs about whether I could regain my former glory and win another Grand Slam began to fade away. My life was filling up with things other than tennis; I was feeling more content than ever before and the fear had left me. It took a long time to get to this point, but I knew that I didn't need tennis to define who I was anymore.
source