​
​
​
​
​
Central Bank of Iceland Challenge​
The Central Bank of Iceland Challenge(Seðlabanki Íslands) is an independent sporting event, owned by the Icelandic state but under separate administration.
​
This newly added Tier I event will feature the TOP 10 playing field in the sport of tennis. Without a doubt, this is a one of akind event, as Iceland has never been famous for its allround season sports. This tennis event will feature a star studded attraction, with players such as; Magui Serna, Anna Kournikova, Venus Williams, Jelena Dokic, Elena Dementieva, Maria Sharapova, Mirjana Lucic, Mary Pierce, and Jennifer Capriati.
​
This tournament will be played in the Icelandic captail of Reykajvik.​
Facts about Iceland
Country is an island of 103.000 km2 (39,756 sq.miles), with an average height of 500 m above sea level. Its highest peak, Hvannadalshnjúkur, rises to 2.119 m and over 11 per cent of the country is covered by glaciers, including Vatnajökull, the largest in Europe.
Energy
Situated on the Mid-Atlantic Ridge, Iceland is a hot spot of volcanic and geothermal activity: 30 post-glacial volcanoes have erupted in the past two centuries, and natural hot water supplies much of the population with cheap, pollution-free heating. Rivers, too, are harnessed to provide inexpensive hydroelectric power.
People
Out of a population numbering more than 280.000, half live in the capital Reykjavík and its neighbouring towns in the southwest. Keflavík International Airport is located about 50 km from the capital. The highland interior is uninhabited (and uninhabitable), and most centres of population are situated on the coast.
Language
Iceland was settled by Nordic people in the 9th century - tradition says that the first permanent settler was Ingólfur Arnarson, a Norwegian Viking who made his home where Reykjavík now stands. The Icelanders still speak the language of the Vikings, although modern Icelandic has undergone changes of pronunciation and, of course, of vocabulary! Iceland is alone in upholding another Norse tradtion, i.e. the custom of using patronymics rather than surnames; and Icelander´s christian name is followed by his or her father´s name and the suffix -son or -dóttir, e.g. Guðrún Pétursdóttir (Guðrún, daughter of Pétur). Members of a family can therefore have many different "surnames", which sometimes causes confusion to foreigners!
​
The host playing city; Reykajvik by night.​
​
The one of a kind indoor tennis centre's in Iceland.​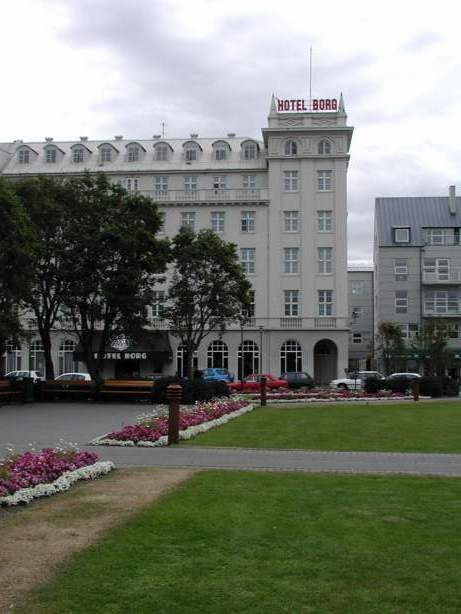 ​
Players 5 star Hotel​
Thanks to the major sponsoring from Central Bank Of Iceland and the participation from the Icelandic team. The Central Bank Of Iceland are the major sponsor in this tennis event, they have made everything possible, they have built the one of a kind Tennis Centre in the world, they have also helped with the sponsoring and payment of accomdation, transport, daily activities, players attendance fees and the large prize money that awaits the players at the end.
Who will it be?!
Serna ? Dementieva ? Pierce ? Capriati ? Dokic ?
TB FINISHED
​