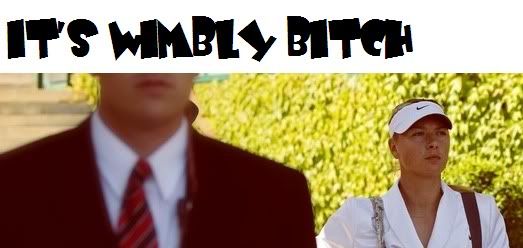 Welcome everyone to London for the Wimbledon Championships. The Queen will not be making an appearance as she has deemed all of you, except for Kvitova, to be unworthy of her presence. (The Queen says, "No shade")
This the third Grand Slam tournament of 2010 and the second relevant one as Kvitova didnt play Roland Garros.
Kvitova is the favorite having just won Eastbourme. Lisicki, Venus Williams, and Serena Williams are also threats for the title. Wimbledon organizers are aware that Lisicki likes to purposely bump into players during changeovers at this tournament, so they will be keeping a close eye on her.
Entry/commitment is now open and the deadline before which players can enter is
Monday June 28th.
The draw will be posted on
Tuesday the 29th.
If everyone signs up before then the draw will be made earlier.
Surface
All matches are to be played on the
Dublin Court
.
Points
Round of 16:
150 pts
Quarter Final:
250 pts
Semi Final:
350 pts
Final:
450 pts
Kvitova:
750 pts
​