Discussion Starter
·
#1
·
I was thinking of the narrative of "how this final will be accepted by the general public" "how much money can WTA gain from this" which is discussed here up to the point it's almost disturbing how much we think about alternative marketing scenarios rather than real people who just won and deserved their spot, so I just want to share short down to earth story about Bara and Jana's relationship. My English sucks so I'm sorry for the translation not being the best.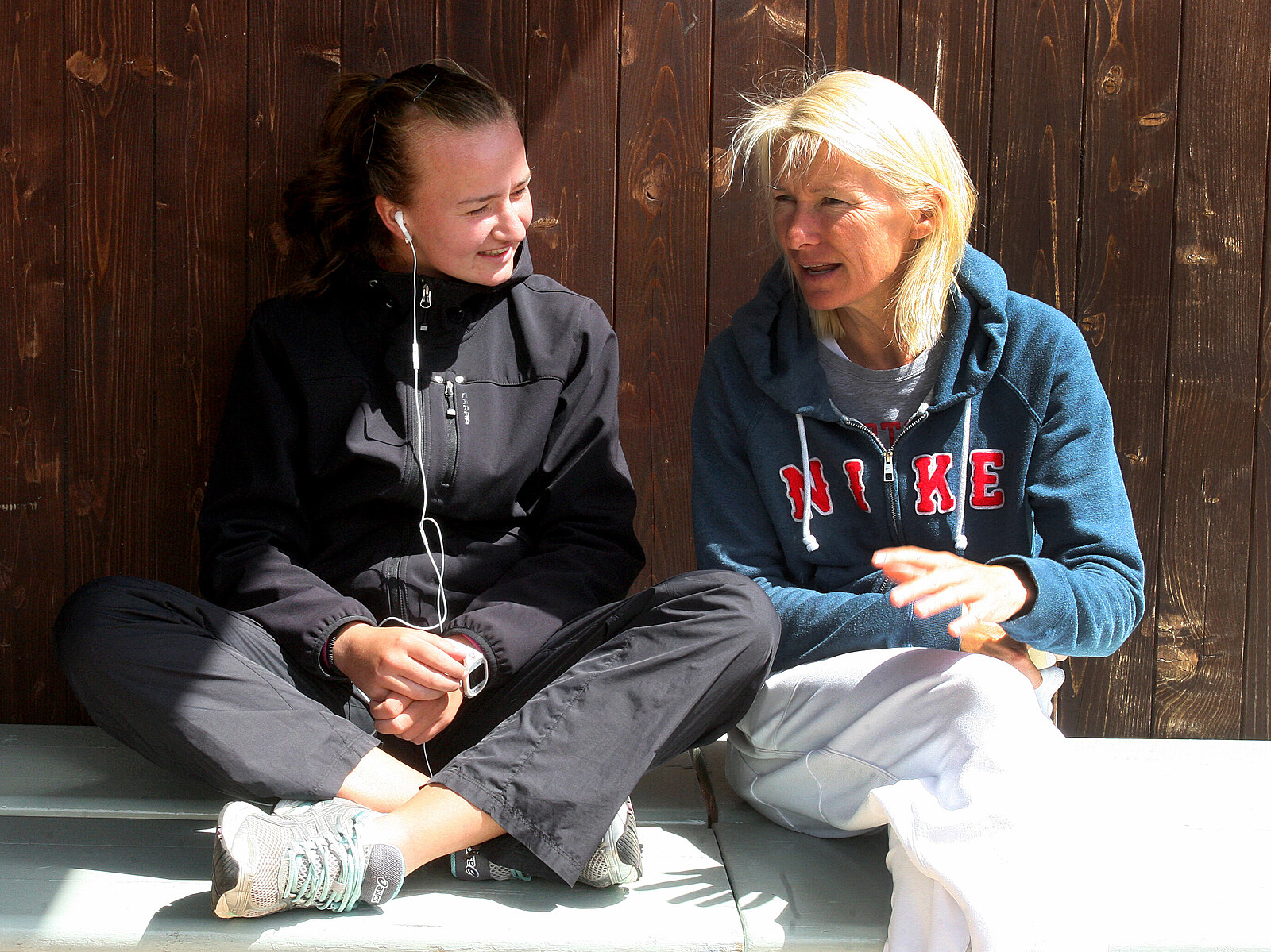 The almost incredible story about an eighteen-year-old girl who, accompanied by her parents, came to the village of Omice to the house of the Wimbledon champion Jana Novotna:

She rang the bell and asked her in the garden to help develop her tennis career. At that time the collaboration of Barbora Krejcikova and the former world number two in singles and number one in doubles begun. The legend took over Krejcikova, told her about her experiences, trained her, and traveled with her through tournaments until she became ill. In November 2017, Novotna passed after a long fight with cancer. "Go and win a Grand slam!" those were the last words Krejcikova heard from her.

After the first round of this year's Roland Garros, Barbora told how Novotna tried to teach her not to be distracted from one miss shot: "You don't have to play always nicely. Just win! ". After the quarterfinals, in which Krejcikova missed the five-match-balls, there were questions of Novotna's well-started matches with Graf in Wimbledon or with Rubin in Paris, which Novotna lost in the end. "It's sad that Jana got that label being not mentally strong". Jana said to Bara that she wasn't even nervous during those matches, it was just a bad mix of the occurences. According to Bara, Jana was incredibly strong, especially during the fight against the disease. She still believed she will win this fight.

But that painful experience also helps Krejcikova. She values health. She doesn't give up. She tries not to take defeats such seriously and takes tennis as fun. In May, the 25-year-old woman won an event in Strasbourg, where Novotna once raised her first clay trophy. "I'm wondering what she would tell me after this successful series. I'm so sorry I can't hear her voice. But I am supported by her loved ones and her friends who knew her well. She always knew I could play tennis at a high level. It's just sad that I didn't succeed sooner "

There is no doubt that Novotna would love the current results of her trustee. Barbora has already fulfilled her last words by winning Roland Garros and Wimbledon in doubles, and the Australian Open in the mix three times in a row.

However, she may have the greatest success ahead of her. "Jana would be certainly proud of me. She would be jumping and screaming. She was always so happy when I was doing well at the ITF tournaments. She would probably rave here even more"
Znovu ožívá ta skoro neuvěřitelná story o osmnáctileté dívce, která za doprovodu rodičů přijela do vísky Omice na předměstí Brna k domu wimbledonské šampionky Jany Novotné. Zazvonila a na zahradě ji požádala o pomoc s rozvojem tenisové kariéry. Tak začala spolupráce Barbory Krejčíkové s někdejší...

www.idnes.cz