1. Flipper's concern here seems to mostly be centered around her mistaken idea that one positive test would send the whole thing crashing down.
2. The numbers in Florida or Arizona are not directly relevant to those in New York.
Bullshit.
It's surging from coast to coast.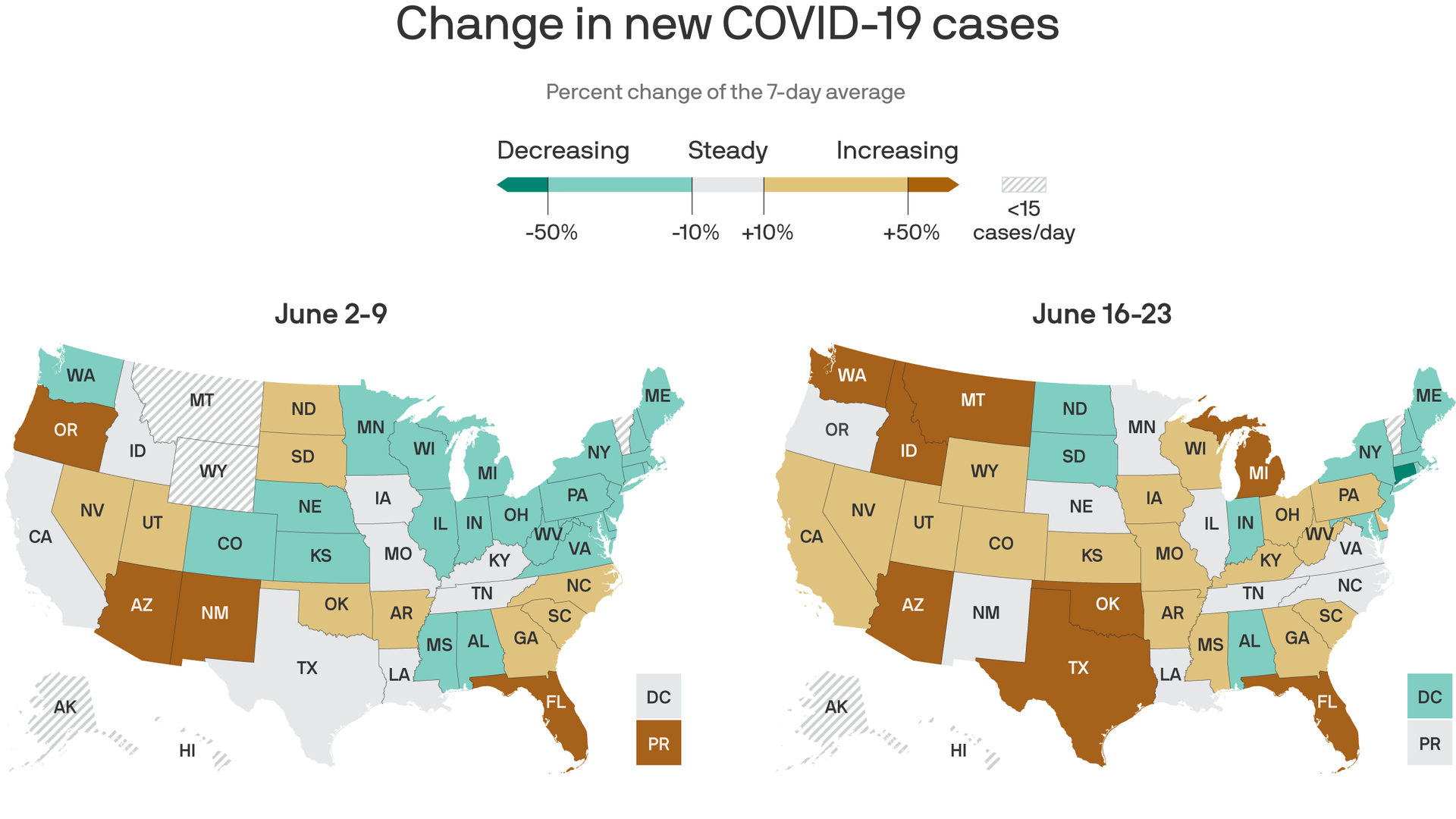 Which by the way is why uncle Toni is also joining Flipper and hinting that his nephew may skip the US Open...