Discussion Starter
·
#81
·
Re: FITD-Nottingham - eye and windsongs Lead After the Round of 16
Quarterfinal Results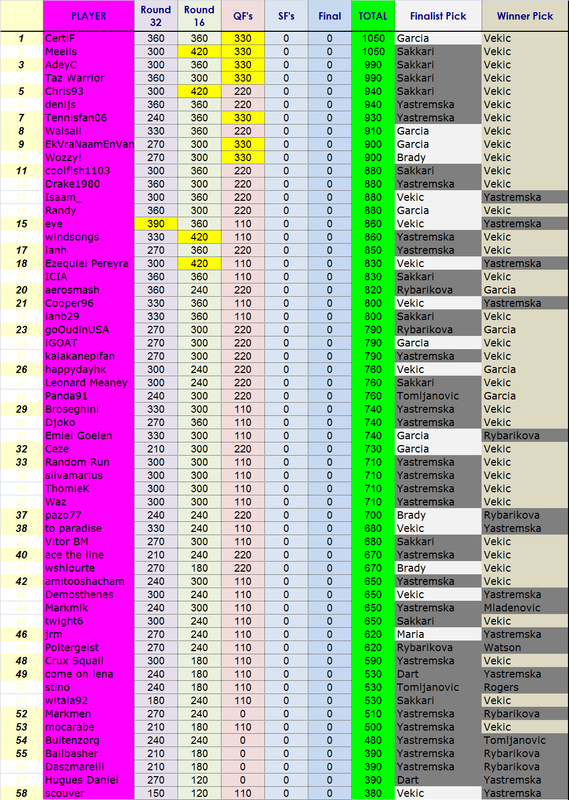 To follow the results live, use the following link:
NOTTINGHAM LIVE
After the Quarterfinals
@CertiF
and
@Meelis
are tied for the lead.
There are three possible Champions. If Brady makes the finals
@Wozzy!
will win the title. If there is either a Garcia-Vekic final or Maria defeats Garcia in the final
@CertiF
will win. Finally,
@aerosmash
can win if Garcia defeats Maria in the final.
Posting of results over the weekend could possibly be delayed somewhat, but you can keep up with the results on a live basis by clicking on the link posted above.
Here are the Semifinal matches with the number of participants picking each player:
SEMIFINALS
Garcia (11) v. Brady (3)
Maria (only jrm) v. Vekic (43)​