Re: Fill-in-the-Draw #22| Estoril 2009| Round 2 scores are up!
SCORES AFTER SEMIFINALS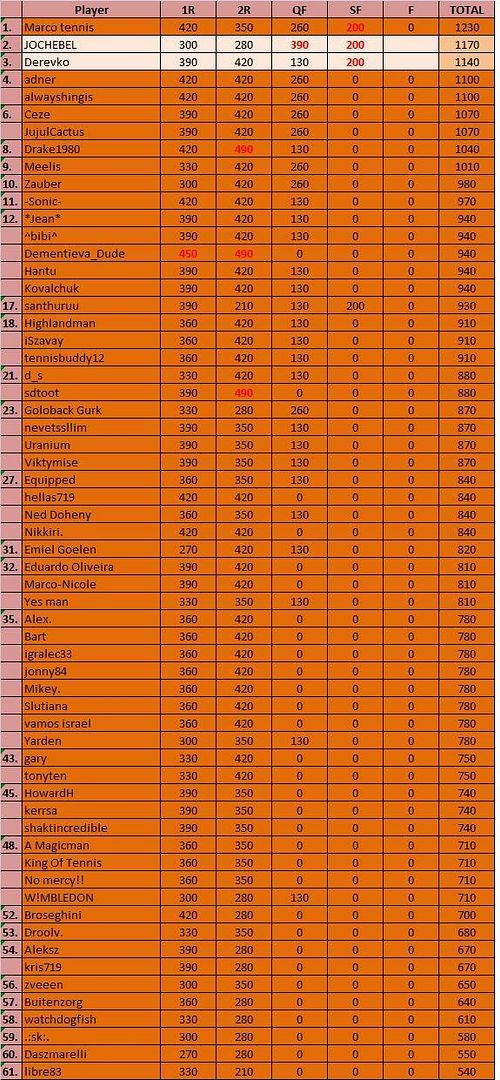 Well, we have only two players remaining! If Makarova wins the title,
Derevko
will win here in Estoril. If Wickmayer takes home the trophy, then
JOCHEBEL
will win FITD bragging rights this week. Good luck to both of you!