Amazing play from Kristina here!!!Mentally so strong!Well done when Caroline Garcia not here real KiKi ready to fight big for her country!!:worship::worship::worship::worship:
AO SF was leading 3-0 in this 2nd set before KiKi won 5 consecutive games and was about to bagel her!
France is now 2-1
oh and 4 the haters:kiss::wavey: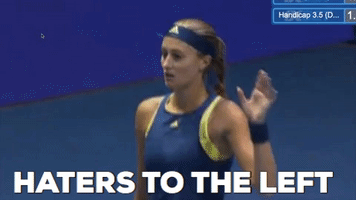 Fed Cup KiKi too strong 4 you
FedCup KiKi lead France to Victory. Won Doubles pairing her childhood friend Amandine Hesse. France def Belgium 3-2!!!