PYW Double Guangzhou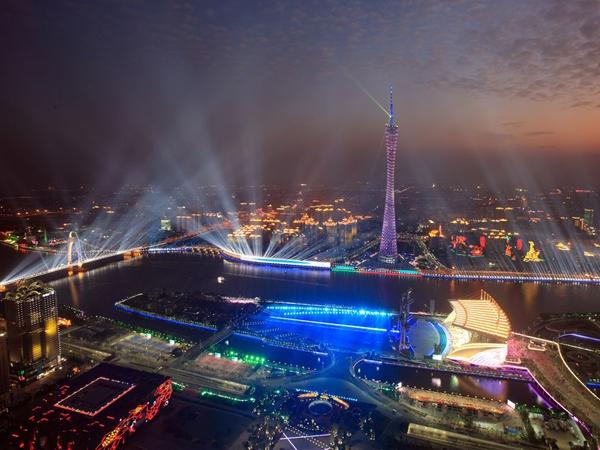 Code:
[FONT=Book Antiqua][B][U][SIZE=4][COLOR=#ff0000]Ranking Points[/COLOR][/SIZE][/U][/B]
[SIZE=2][B][U]WTA International (16, $250,000):[/U][/B]
[B]WR [/B]- 280
[B]RU - [/B]180
[B]SF[/B] - 110
[B]QF -[/B] 60
[B]R32[/B] - 1[/SIZE][/FONT]
Code:
[FONT=Book Antiqua][SIZE=4][COLOR=red][B][U]Previous Finals[/U][/B][/COLOR][/SIZE]
[SIZE=2][COLOR=navy][B]2011: Jarmila Gajdosova/Anastasia Rodionova AUS/AUS [1][/B] beat Su-Wei Hsieh/Saisai Zheng TPE/CHN | 7-6 6-3
[B]2012: [/B]Timea Babos/Mandy Minella HUN/LUX beat [B]Tamarine Tanasugarn/Shuai Zhang THA/CHN [3][/B] | 6-2 6-3
[B]2013: [/B]Not Played
[B]2014: [/B]Annika Beck/Petra Martic GER/CRO beat [B]Andreja Klepac/Maria-Teresa Torro-Flor SLO/ESP [2][/B] | 6-1 6-1[/COLOR][/SIZE][/FONT]
How To Play
Playing PYW [Pick-Your-Winner] is simple, for each match proposed, just vote for the player you like best. Each vote will count as one game. You may only vote once during the first 24 hours.
If a round is stuck due to a lack of votes, two feature can be activated:
After 24h : "VOTE AGAIN" : anybody who has already voted a first time can vote again 24 hours after the first vote has been posted. Note that in any case, between your two votes there must be at least 1 other vote AND at least 1 hour.
After 48h: : "DOUBLE POINTS" Any vote after 48h counts for two points.
After 60h: : "SUDDEN DEATH" If a round is still not completed, we'll apply the sudden death rule. If a match isn't over, whoever leads will win the match, if it's a tie, the next vote will decide each match.

More Info
Complete rules, roll of honour and complete rankings here
PYW Title Holders here
Subscribe for PYW notifications here
Entry List
Code:
[SIZE=2]004.[B]Martina Hingis/Sania Mirza SUI/IND [1][/B] (1+3)
050.Jelena Jankovic/Aleksandra Krunic SRB/SRB (17+33)
105.[B]Jocelyn Rae/Anna Smith GBR/GBR [4][/B] (53+52)
164.[B]Klaudia Jans-Ignacik/Anastasia Rodionova POL/AUS [2][/B] (71+93)
225.Oksana Kalashnikova/Katarzyna Piter GEO/POL (37+188)
240.Anna-Lena Friedsam/Monica Niculescu (184+56)
275.Julia Glushko/Rebeca Peterson ISR/SWE (113+162)
505.Ankita Raina/Ying Zhang IND/CHN (115+390)
551.[B]Chen Liang/Yafan Wang CHN/CHN [3][/B] (273+278)
658.Kai-Lin Zhang/Lin Zhu CHN/CHN (203+455)
698.Anna Morgina/Ling Zhang RUS/CHN (407+291)
821.Shilin Xu/Xiaodi You CHN/CHN (348+473)
1208.Fangzhou Liu/Fangying Xun CHN/CHN (unr+480)
1119.Jing-Jing Lu/Zhaoxuan Yang CHN/CHN (unr+391)
1065.Qiang Wang/Qiu Yu Ye CHN/CHN (unr+337)[/SIZE]
The Favorites

Top Half : Martina Hingis SUI (PYW-1) / Sania Mirza IND (PYW-3) [1]



Bottom Half : Jelena Jankovic SRB (PYW-17) / Aleksandra Krunic SRB (PYW-33)

Other PYW Tournaments this week
Tokyo - QR1
ITF Saint-Malo - QF
ITF Albuquerque - QR1
Tokyo Int - R2
Seoul - QR2
ITF Monterrey - QR2
Quebec City - QF
Guangzhou - QR2
Seoul - Double R1
PYW Double Guangzhou 2015 | QF | Vote Now!
Martina Hingis/Sania Mirza SUI/IND [1] vs
Anna-Lena Friedsam/Monica Niculescu |
Jocelyn Rae/Anna Smith GBR/GBR [4] vs Julia Glushko/Rebeca Peterson ISR/SWE |

Qiang Wang/Qiu Yu Ye CHN/CHN vs Chen Liang/Yafan Wang CHN/CHN [3] |
Jelena Jankovic/Aleksandra Krunic SRB/SRB vs Oksana Kalashnikova/Katarzyna Piter GEO/POL |