Discussion Starter
·
#1
·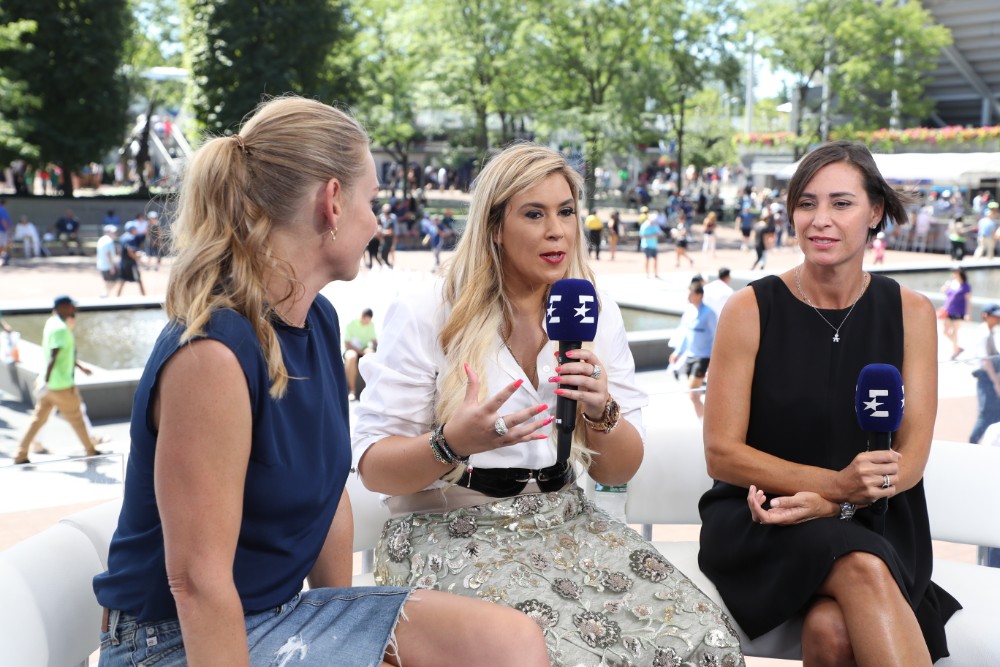 Pennetta: "I think that at the moment the top players are going through many ups and downs, but it is interesting to watch a tournament because you don't know who is going to win. Today the level of players outside the top ten is much higher than in the past, therefore things are more even."
Bartoli: "I completely agree, but I would like to add one thing: when I look at Angelique Kerber, for example, it is difficult for me to imagine that she won three Slams and in general most girls lose their motivation once they get to the top. Perhaps it is because of social media, interactions with fans and all of the off-court activities. I thought that Naomi Osaka could compete at the highest level with consistency after winning the Australian Open, instead she had a big downfall. The way that she played at Wimbledon is unacceptable for a world number one. I hope that the top players will become more consistent in the next few months."
Pennetta: "To me it is important that the WTA continues to work together with the ATP, they shouldn't take two different paths. I think that it's great for the crowd to go see a tournament where both men and women are playing with different styles. Men's tennis can be fun, but at times it could be just serve, serve, serve and no rallies! We can give them something and they can give us something."
Bartoli: "I am not convinced about certain choices that the WTA is making. I don't think that it is a good idea to have China host the WTA Finals for ten years; the time difference is a major issue especially for TVs. Who is going to watch the matches? It will be difficult to watch from Europe and the United States and I don't think that the Chinese fans are that interested in women's tennis, at least as of today. Those big stadiums are difficult to fill out. The ATP understands that important decisions shouldn't always be based on money, they care more about giving our sport the right exposure. When you have cities like London or Turin host the Finals, for sure you will also get competent tennis fans. We have two Slams in Europe. How many do they have in China? With all due respect to the Chinese fans, I think that the WTA should have a wiser long-term plan. I was watching videos of the WTA Finals when they took place here in New York with Martina, Chrissie or Steffi. Madison Square Garden was packed, you couldn't find an empty seat. Today, if you don't have Serena playing on center court, you won't have a full stadium. That is the most important point in my opinion: How can we promote our players in order to sell out stadiums again?"