Quote:
Originally Posted by Xeon
Official Updates:

Withdrawl :Serena William(Reason:She's not satisfied with her new outfit made by Nike,coz they removed a big fat classical helianthus from her original script.)

Her WC is given to Zelena Sokic instead.
Join Date: Feb 2006
Posts: 107
[QUOTE=Xeon]Qualifying Entry List:
1.B.Boomdarenko
2.C.Boomdarenko
3.D.Boomdarenko
4.E.Boomdarenko
5.F.Boomdarenko
6.G.Boomdarenko
7.H.Boomdarenko
8.I.Boomdarenko
9.J.Boomdarenko
10.K.Boomdarenko
11.L.Boomdarenko
12.M.Boomdarenko
13.N.Boomdarenko
so many Boomdarenko?
Quote:
Originally Posted by Xeon
She is #1 in Next-in-Quali list now,so she has a great chace to make to quali draw.
Coz god knows when Venus will withdraw.
She has been shockingly seen yesterday
Her outfit: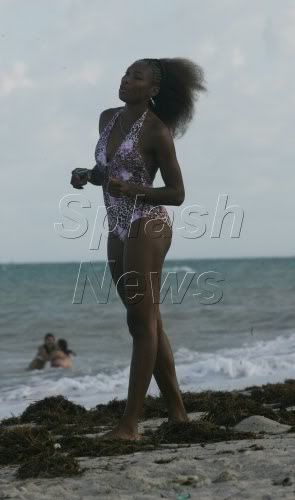 Btu Ding Ding and Li Li are in as E and F Boomdarenko withdrew
---
Rest in Peace Bally!
Can Nungnadda Wannasuk have a WC?
Updated Entry List:
Justine Henin ADamn BEL
Kim Glijsters BEL
Elena Doublefaultieva RUS
ALG(All Matches lose within 20 Games) GER
Daniela Hantuchokeva SVK
Shahar Bill ISR
A.Boomdarenko UKR
Shuai Pong CHN
Venus William USA
Marta Domachokeska POL
Kirsten Fliphopeless BEL
Klara Zakopalovemakemechokeva CZE
Sing Bing Bang CHN
Karolina Sperm CRO
Maria Screamova RUS
Anna Chokvetadze RUS
Ekaterina Bitchkova RUS
Bunny Bruning USA
Suzanne Court Lenglen
TBA
TBA
TBA Gold Exempt Only
Zelena Sokic(WC) AUS
Chanda Hatepatty Rubin(WC) USA
B
B
B
B
Q
Q
Q
Q
---
Rest in Peace Bally!
Nicole Devilova(CZE)
Fuckiko Osawa(JPN)
Gabriela Sabbertini(ARG)

Took the remaining spots
---
Rest in Peace Bally!