Join Date: Jan 2003
Posts: 92
I reckon hingis would thrash serena on clay
---
Serena is starting to feel the pressure if only Hingis was here now playing top of her game. She would thrash willams right now especially on clay has hingis' game is fantastic. Now serena as pulled out of german open shes a wimp.
Nobody is quite like hingis
www.teamwta.com
I don't know if she would thrash her but I certainly think that Marti would have had a really good chance. It's the only surface where the power is slightly taken away and that's why it's so sad that Marti is gone because she would have had a real good chance in the coming years to complete winning all 4 slams
Thanks Dark
See I can do good posts occasionally
Join Date: Mar 2003
Posts: 618
Quote:
Originally Posted by Martian Stacey
i also agree
with what? "Nobody is quite like hingis"
i agree with the agreeer
Join Date: Sep 2001
Posts: 931
Oh, so many more match-ups I was looking forward to. Here's hoping she heals well and can come back. There's nobody quite like Hingis.

I think Serena is just giving Venus a chance to play some of the big tournaments since they don't like to play each other.
I think the real reason for Serena not playing these tourneys is as Bella said, to let Venus play them. This is so Venus can get some ranking points to try and eliminate the danger of Kim being number 2 seed for either RG or Wimby, so they don't have to meet before the final.
lol, its all a conspiracy
---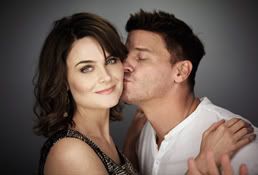 Just mentioning her name brings back fond memories! Plz come back Marty!
Join Date: Jan 2003
Posts: 2,189
OMG Im a huge Jennifer Capriati fan...no the biggest but one player i admire just as much as Capriati is Hingis...she accomplished so much in her short yet illustrious career and her and Jennifer had some great matches HUH??? remember Australia 2002?? no maybe all you Martina fans want to forget that but anyway i love her ...go Jen and Marti....doubles one day maybe???
Join Date: Oct 2001
Posts: 19,008
Trish
omg i miss marti....
Hope it will come true on someday
Martina should be a big challenge for Serena on clay
Martina = Serena's No.1 obstacle
---
Martina Hingis
.