Do you want d_g to come back?
---
I know that there have been some problems in some of the cheeringthreads and it's not up to me to say who was right and who was wrong etc. But one thing is for sure , whatever what happenend , i don't think that one or two problems in the past should have this much of an impact. I don't think that i'm the only one who really misses d_g posts.So come in here and voice your opinion. This thread is not made to stirr up trouble but just to ask the other Martians what they think!
Come on why can't we all can get along?

love Melissa
---
Martina Hingis
Btw I DO want destructo_girl to come back
---
Martina Hingis
Senior Member
Join Date: Dec 2001
Location: Melbourne, Australia
Posts: 4,704
Come on winnie, we need you back here
...please the Marti Parti isn't the same with out you
...and your hundreds of posts cheering her on
I agree it'd be really nice for her to come back.. and she has stated her opinion on it to me and so she should do whatever would make her feel best .. but she is missed around here especially in the marti party
---
"People aren't cream filled. People are bastard filled bastards with bastard coating."
------>
http://torax.outwar.com/page.php?x=198797 <------
Senior Member
Join Date: Oct 2001
Posts: 4,286
Offcourse she should come back!!
She is a real quality poster, unlike some others!
Winnie!!!!!!!!!!! Come back girl!!!!!!!!!!
---
Queen of the Martians
Wanna hångla?
Team WTAworld
Senior Member
Join Date: Sep 2001
Location: The Banks of the Goulburn
Posts: 5,664
I'm surprised to hear that she left because of that. I certainly apologize if anything I said or done impacted on her decision. (I sincerely hope not though). Maybe letting the "Where did the..." thread die would be a start in putting the whole fiasco behind the marti-party, get Winnie back and lets all move forward as one
She has to come back. She's an integral part of the Martina Hingis fan representation on this board and is someone who I think is so committed. Come back d_g! Please come back!
Yeah please come back D_G, just isn't the same without you here, and you are definitely missed here!!
Senior Member
Join Date: Oct 2001
Posts: 1,870
i miss her....
i don't post much here but i miss her too!
Yes, i want d_g to come back! We all miss ya girl!
---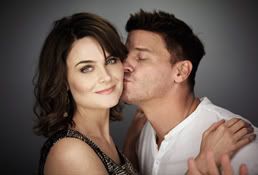 Hi everyone.
Nice to hear you all miss me.
I'm alright, I'm still here, and if you keep your eyes open, you'll see me around.
I'm still supporting Martina 100%, you don't need to doubt that.
es to you all.
Melissa, tennisaddict., Tammy, Chris, Marri, Adrian, JoeyWinson, Martin, marshmellow, *Martina_fan*.
(See, I'm posting.)