Avatar Issues
---
Hi Admins,

I am having some issues with uploading an avatar. The size limit has shrunk even smaller than ever and uploading an avatar is practically impossible.

I can't lower the quality of my jpg's any further or the writing will be illegible. I can't use gifs because the forum automatically assumes that they're animated. How is everyone else getting their crystal clear avatars?

Thanks in advance
---
Daniela Hantuchova.
Casey Dellacqua, Jelena Jankovic, Anna-Lena Groenefeld,
Jelena Dokic, Mirjana Lucic, Sara Tomic, Sloane Stephens
Melanie Oudin, Zarina Diyas, Kaia Kanepi, Alison Riske
Senior Member
Join Date: Aug 2005
Posts: 7,414
Re: Avatar Issues
---
We should have been warned/notified about the file size change. Now all my avatarts that I've created in the Nadia Petrova forum are rendered worthless.
---
"Child,you really think you're gonna win Roland Garros
with Vera in the draw?"
Re: Avatar Issues
---
Quote:
Hi Admins,

I am having some issues with uploading an avatar. The size limit has shrunk even smaller than ever and uploading an avatar is practically impossible.

I can't lower the quality of my jpg's any further or the writing will be illegible. I can't use gifs because the forum automatically assumes that they're animated. How is everyone else getting their crystal clear avatars?

Thanks in advance
There are a few threads in General Messages where people are creating avatars... why not ask one of those posters to help you?
---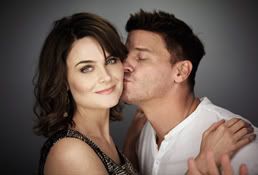 Re: Avatar Issues
---
Yes I'm also having the same problem, I wanted to change back to my original avatar but now it's too big.
Normally I'd just change the size & be thankful I can do it at all, but my image editing software is busted & won't allow me to save any changes. The image is tiny as it is.
---
Posting Rules

You may not post new threads

You may post replies

You may not post attachments

You may not edit your posts

---

HTML code is Off

---