Re: Ana Vrljic cheering thread
---
Ana hasn't done much in the last few months, since my last post she first failed to qualify for a 25k, then she did qualify for one but fell in R1, then played the only decent event where she got to the QF at Padova 25k. After that it was R1, follwed by two R2's (all on 25k's), then R2 at a 60k but the win came against a player outside of top 800, then she again qualified for a 25k only to fall in R1 twice in a row, but this week she started off with a win at a 60k in Turkey against Ozgen, who used to be ranked around 200 (she is now closer to 800, but still...).

A. Vrljic def. P. Ozgen 6:4, 6:2
[6] A. Raina def. B. Akbas (WC) 6:2, 6:1

Amanmuradova/Honcova def. Ozgen/Vrljic (WC) 6:3, 6:3
Senior Member
Join Date: Dec 2007
Posts: 11,035
Re: Ana Vrljic cheering thread
---
Beat two scrubs to qualify for $25K Woking ... then got destroyed 61 61 in R1 by Ramialison (#441)
Retirement surely is right around the corner for Ana.
Re: Ana Vrljic cheering thread
---
Didn't she say last year that she'll only be doing some coaching as of this year...?
Things haven't been looking good for a while now from what I see. Wonder how she didn't give up by now, or how she's even making any money considering expenses. Maybe she's hopeful of one last good run. Would be nice to see it happen.
Re: Ana Vrljic cheering thread
---
Ana about the new ITF system:
https://www.tennisforum.com/12-gener...ed-vrljic.html
She is so right ! I agree with her
ITF
---
Serena: "We have great personalities like Jelena (Jankovic) on the tour."
Jelena: "If I had to pick someone after me, I'd pick Serena."

Serena Williams Maria Sharapova Jelena Jankovic
A. Radwanska V. Zvonareva C. Wozniacki P. Kvitova
N. Petrova A. Chakvetadze A. Myskina L. Davenport M. Hingis
A. Kournikova T. Paszek K. Sprem J. Dokic I. Tulyaganova
Backstreet Boys NSYNC Britney Spears Shania Twain Bryan Adams forever
Re: Ana Vrljic cheering thread
---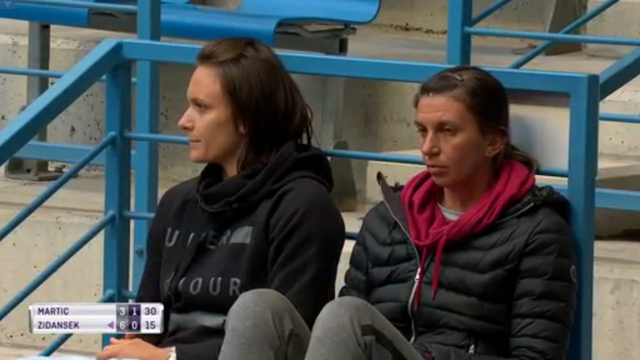 ---
Martic
Ljubicic
Dimitrov
Sharapova
Muchova Anisimova Stephens
Federer Coric Sock Goffin
Last.fm | Croatian tennis | Twitter
Re: Ana Vrljic cheering thread
---
Quote: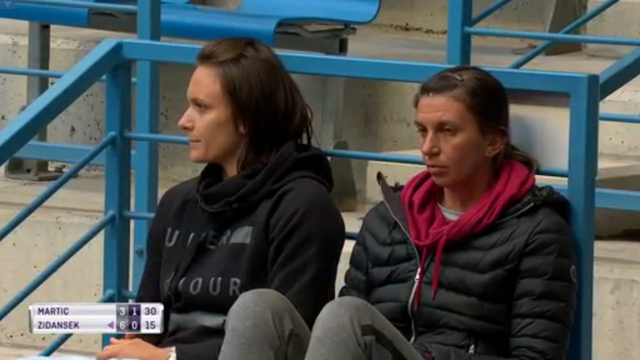 Yup, saw that. She did say in an interview recently that she plans to go into coaching once she retires, but no idea if that is already happening, or this is just some trial period for testing purposes as a co-coach.
Senior Member
Join Date: Dec 2007
Posts: 11,035
Re: Ana Vrljic cheering thread
---
Is Vlrjic going into retirement? She has played only three tournaments this year and in one of those she played only doubles. Her last tournament was almost three months ago.
Re: Ana Vrljic cheering thread
---
retired
---
Martic
Ljubicic
Dimitrov
Sharapova
Muchova Anisimova Stephens
Federer Coric Sock Goffin
Last.fm | Croatian tennis | Twitter
Senior Member
Join Date: Dec 2007
Posts: 11,035
Re: Ana Vrljic cheering thread
---
RIP