Kim's houses
---
Hey guys, I did some research about Kim's houses today and in the past. Here's the info.
1983-2003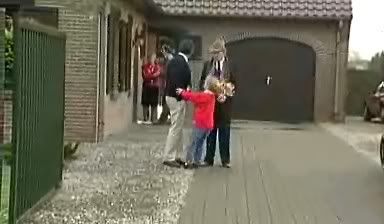 Kim lived with her mom, dad and sister in this house in Opitter, Bree in Belgium.
Features: a tennis court, where Kim learned to play tennis at the age of 5.
2003-2004
Lleyton bought a 3,2 million dollar mansion in Adelaide, Australia where he & Kim spent their time when being in Australia for tourneys and Christmas. When Kim was there at the end of 2003, Lleyton proposed.
Features: 99 sq. metres, 5 bedrooms, cinema, indoor pool, rock waterfall, sauna, games room, West Lakes view
2004-now
In 2003 Kim build a new house in the street of her parent's house. She moved in at the beginning of 2004.
Features: a music studio (for Brian) and a sauna.
2004-?
Kim bought a chalet some years ago in the Belgian Ardennes (south of Belgian). She & Caroline went there to restore and decorate it. Don't know if she still owns it.
(note: the house in the pic is not Kim's. Just an example of a chalet in the Ardennes)
2005-now
Kim spends for the first time some summer weeks in Brian's house in Belmar, New Jersey in the USA. They couple is currently there for their US wedding.
(note: pics of Belmar, NJ)
2006-now
In april 2006 Kim bought a villa in the residential area of Knokke-Zout at the Belgian seaside.
(note: these are pics of typical villas in Knokke-Zoute, not Kim's villa)
2006-now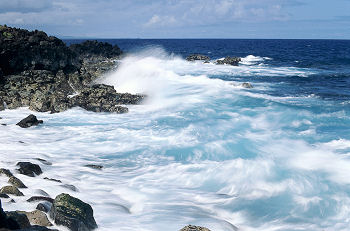 Justin Gimelstob reveals in june that Kim bought a house in Spring Lake, New Jersey in the USA.
(note: pics of Spring Lake, NJ)
---
:
Kim Clijsters
*US Open 2005*YEC 2003*YEC 2002*WTA No. 1 in singles & doubles*
Now the best mom in the world
Senior Member
Join Date: Oct 2006
Posts: 970
Re: Kim's houses
---
Lienie....you are great!!!!!
For a long time, I've been thinking at Kim's houses...This is really nice!
Her house in Bree...is awesome, there is so much space!
P.S Lleyton's house looks pretty nice too. I wonder if he still owns it.
Re: Kim's houses
---
Thanks Lienie! Once again, thanks for everything!
The houses are all pretty nice. Kim's moved around a bunch. My favourite is the house Lleyton bought. That house truly is amazing! A little big for two people, but I still like it.
The seaside house seems nice as well.
Join Date: May 2007
Posts: 1,564
Re: Kim's houses
---
You are doing such a great job, Lien!
I've always been wondering where Kim lived, and I see has moved quite some times.
Lleyton's house seems nice.
Join Date: Mar 2007
Posts: 229
Re: Kim's houses
---
The only house i knew was Lleyton's, and its still my favourite!
Thanks for the research!
Senior Member
Join Date: Aug 2006
Posts: 25,232
Re: Kim's houses
---
Thanks for the research Lienie
Kim lives & owns so many houses
except for lleyton's of course
Re: Kim's houses
---
thanks lienie!!!!
---
Serena Williams
Martina Hingis

Petra Kvitova - Svetlana Kuznetsova - Sloane Stephens - Madison Keys - Elena Vesnina - Venus Williams - Belinda Bencic

Will Always Love Kim Clijsters, Elena Dementieva, Li Na and Vera Zvonareva
Re: Kim's houses
---
Thanks Lienie! Do you know where in the Ardenne she owns a place?
To add, Kim got the tennis court for her 5th birthday!
---
Ju Henin Tamaryn Hendler Yanina Wickmayer Kim Clijsters
* Justine De Sutter * Marie Benoit * Klaartje Liebens * Kim Stubbe *

* Patty Schnyder * Dinara Safina * Elena Dementieva * Vika Azarenka * Katarina Srebotnik * Dominica Cibulkova * Ashley Harkleroad * Sabine Lisicki * Nicole Vaidisova * Anastasia Pavlyuchenkova * Sesil Karatantcheva *