2012 PYW Battle of the Stans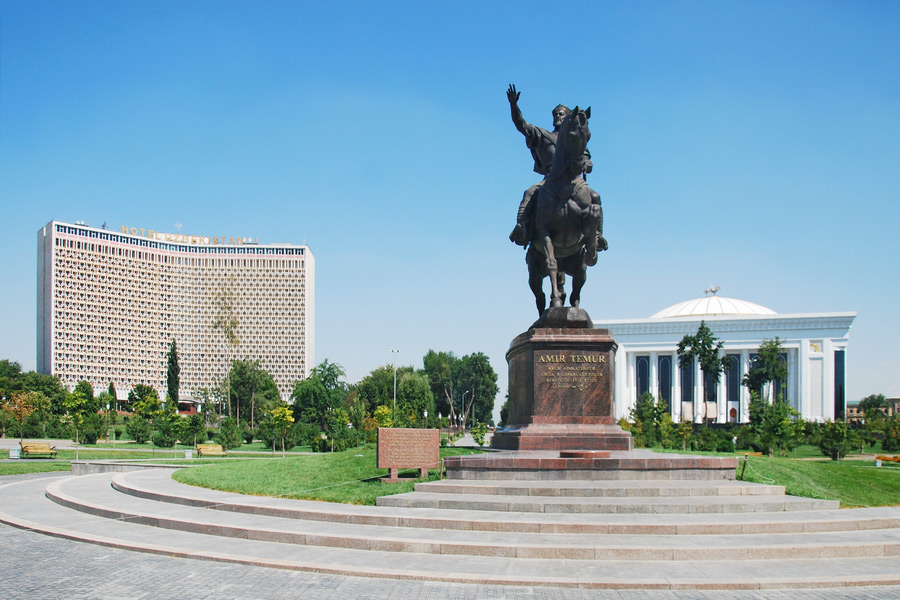 Welcome to the Tashkent, Uzbekistan.
Its time for the national championships now, and since the Battle of the Stans worked well last year, it is prepared to do it again. The stans include
Afghanistan
, Kazakhstan, Kyrgyzstan, Pakistan, Tajikistan, Turkmenistan and Uzbekistan. The top 32 players from these countries were asked to participate. Last year was the youngster Zarina Diyas taking the title out, will she make in number 2?
Vote now as the tournament kicks off!
Code:
---
Previous Finals:
Battle of the Stans:
2011: Yaroslava Shvedova KAZ [5] lost to Zarina Diyas KAZ [6] | 3-6 3-6
---
Entry List:
1. Yaroslava Shvedova [KAZ] [1]
2. Ksenia Pervak [KAZ] [2]
3. Galina Voskoboeva [KAZ] [3]
4. Sesil Karatantcheva [KAZ] [4]
5. Yulia Putintseva [KAZ] [5]
6. Akgul Amanmuradova [UZB] [6]
7. Zarina Diyas [KAZ] [7]
8. Nigina Abduraimova [UZB] [8]
9. Anna Danilina [KAZ]
10. Sabina Sharipova [UZB]
11. Ksenia Palkina [KGZ]
12. Vlada Ekshibarova [UZB]
13. Bermet Duvanaeva [KGZ]
14. Zalina Khairudinova [KAZ]
15. Kamila Kerimbayeva [KAZ]
16. Alina Abdurakhimova [UZB]
17. Yelena Nemchen [KAZ]
- No more players ranked. The players were now chose by top 2 of each countries juniors
18. Maria Shishkina [KAZ]
19. Gulnaz Dokey [KAZ]
20. Dasha Sergeeva [KGZ]
21. Alena Panfilova [KGZ]
22. Iman Qureshi [PAK]
23. Nodirabegim Mullodzhanova [TJK]
24. Jahana Bayramova [TKM]
25. Guljan Muhammetkuliyeva [TKM]
26. Arina Folts [UZB]
27. Amina Mukhametshina [UZB]
28. Zhamilia Duisheeva [KGZ] [WC]
29. Ushna Suhail [PAK] [WC]
30. Anastasiya Prenko [TKM] [WC]
31. Albina Khabibulina [UZB] [WC]
32. Kamilla Farhad [AZE] [WC]
WC Choices
- Duisheeva the WC choice of Kyrgyzstan reached the SF of this event last year
- Suhail had a direct entry last year but was given a WC from the Pakistanis
- Prenko is the WC choice of Turkmenistan having being their only players for a while
- Khabibulina is the WC choice of Uzbekistan, she had a high rank last year but now is unranked
- Kazahstan gave their WC choice to Azerbaijan a good friend of the Stans who nominated Farhad.
SEEDS
SEED 1
SEED 2
SEED 3
SEED 4
SEED 5
SEED 6
SEED 7
SEED 8
2012 Battle of the Stans | Round One
Yaroslava Shvedova KAZ [1]
beat Amina Mukhametshina UZB |
6-0 6-2
Iman Qureshi PAK beat
Anastasiya Prenko TKM [WC]
|
6-4 6-2
Maria Shishkina KAZ beat Arina Folts UZB |
6-1 6-2
Jahana Bayramova TKM lost to
Yulia Putintseva KAZ [5]
|
6-7 6-7
Galina Voskoboeva KAZ [3]
beat
Zhamilia Duisheeva KGZ [WC]
|
6-0 6-1
Ksenia Palkina KGZ beat Kamila Kerimbayeva KAZ |
6-2 6-1
Yelena Nemchen KAZ beat
Ushna Suhail PAK [WC]
|
3-6 7-6 6-3
Nodirabegim Mullodzhanova TKM lost to
Zarina Diyas KAZ [7]
|
0-6 2-6
Akgul Amanmuradova UZB [6]
beat Sabina Sharipova UZB |
7-5 7-6
Alina Abdurakhimova UZB beat Guljan Muhammetkuliyeva TKM |
6-4 6-2
Alena Panfilova KGZ lost to Bermet Duvanaeva KGZ |
2-6 0-6
Zalina Khairudinova KAZ lost to
Sesil Karatantcheva KAZ [4]
|
2-6 2-6
Nigina Abduraimova UZB [8]
beat Dasha Sergeeva KGZ |
6-2 6-1
Anna Danilina KAZ lost to
Kamilla Farhad AZE [WC]
|
4-6 7-5 7-9
Gulnaz Dokey KAZ lost to
Albina Khabibulina UZB [WC]
|
5-7 6-7
Vlada Ekshibarova UZB lost to
Ksenia Pervak KAZ [2]
|
3-6 2-6
2012 Battle of the Stans | Round Two
Yaroslava Shvedova KAZ [1]
beat Iman Qureshi PAK |
7-6 6-4
Maria Shishkina KAZ beat
Yulia Putintseva KAZ [5]
|
6-3 7-6
Galina Voskoboeva KAZ [3]
beat Ksenia Palkina KGZ |
6-3 6-1
Yelena Nemchen KAZ lost to
Zarina Diyas KAZ [7]
|
2-6 1-6
Akgul Amanmuradova UZB [6]
beat Alina Abdurakhimova UZB |
6-4 6-1
Bermet Duvanaeva KGZ lost to
Sesil Karatantcheva KAZ [4]
|
3-6 4-6
Nigina Abduraimova UZB [8]
beat
Kamilla Farhad AZE [WC]
|
6-4 6-3
Albina Khabibulina UZB [WC]
lost to
Ksenia Pervak KAZ [2]
|
0-6 7-5 1-6
2012 Battle of the Stans | Quarterfinals
Yaroslava Shvedova KAZ [1]
beat Maria Shishkina KAZ |
6-1 6-4
Galina Voskoboeva KAZ [3]
lost to
Zarina Diyas KAZ [7]
|
6-7 2-6
Akgul Amanmuradova UZB [6]
lost to
Sesil Karatantcheva KAZ [4]
|
4-6 3-6
Nigina Abduraimova UZB [8]
lost to
Ksenia Pervak KAZ [2]
|
3-6 2-6
2012 Battle of the Stans | Semifinals
Yaroslava Shvedova KAZ [1]
beat
Zarina Diyas KAZ [7]
|
6-2 1-6 6-2
Sesil Karatantcheva KAZ [4]
lost to
Ksenia Pervak KAZ [2]
|
4-6 3-6
2012 Battle of the Stans | Final
Yaroslava Shvedova KAZ [1]
beat
Ksenia Pervak KAZ [2]
|
6-2 4-6 7-5