| | |
| --- | --- |
| twight6 | Apr 26th, 2010 06:32 PM |
---
Can you identify this Prince bag for me?

I bought a Prince tennis bag a while ago (3-4 years ago I think)... But then when I got it, it was way too big and I didn't like it.
Now, I'm trying to sell it, because it is still in perfect condition and has not been used... But I can't find the name of it anywhere :sad:.
Here it is: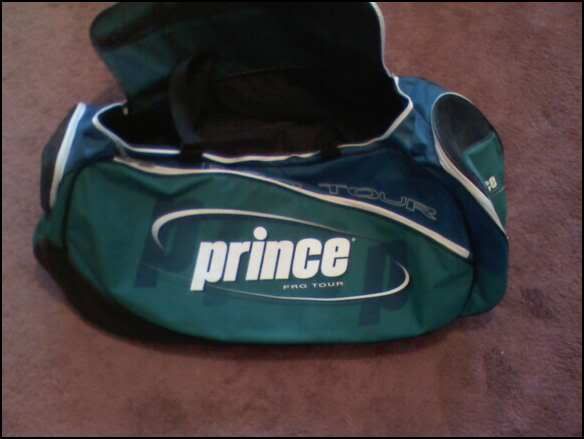 It's Prince, green, and says "Pro Tour" on it next to the logo and also along the top (although only the word "Tour" is visible in this picture).
I've tried googling Prince bags, Pro Tour Prince bag, and any combination and can't find it :(
Anyone?
All times are GMT. The time now is

10:18 PM

.
Powered by vBulletin® Version 3.6.8
Copyright ©2000 - 2015, Jelsoft Enterprises Ltd.