going to miss her
---
Brought Dudut to the vet today for her 6 monthly urine n blood test. For those people who don't know, she has kidney problems since birth, hereditary from her mom.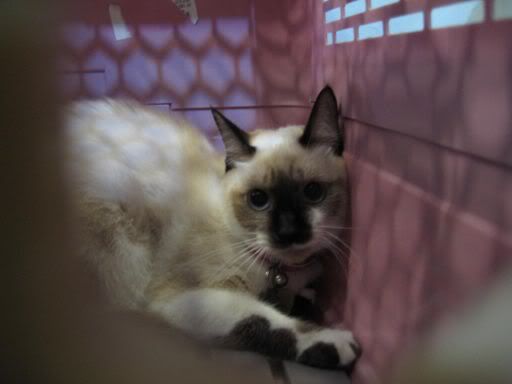 I was slapped with bad news, her conditioned has worsened and has to be put on a special drip for 10 days, each time for 10 mins. at the end of 10 days the vet will see whether she needs the drip every few weeks to keep her problems at bay. I've decided to let her stay at the clinic cause there's no one at home who dares to pierce a needle at her neck (even me). It's gonna cost me but I rather pay to have her taken care of instead of us wetting our pants and crying till our eyes pop out just to poke a teeny weeny needle. trust me, it's that heartbreaking to do.
So I left her and before I did, I cried a bit coz I felt so sorry for her to go through it all, the trauma of being poked everyday and sleeping in a cold, unfamiliar cage. And I've missed her sorely already.
t's gona cost me, like I've said but I'm willing to forgo all my shopping just to save up for her med fees.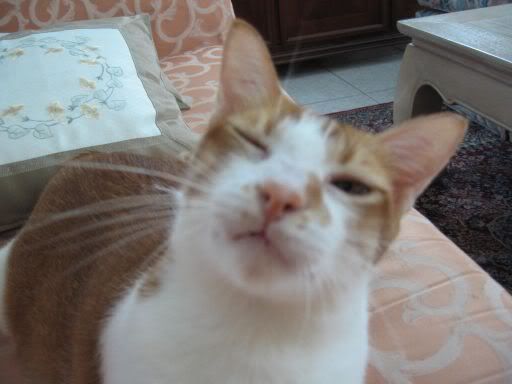 See Dudut? even Oui misses you already!
Views
863
Comments
4
Comments
Re: going to miss her

Posted Sep 18th, 2005 at 01:32 PM by

Barrie_Dude

Re: going to miss her

Posted Sep 20th, 2005 at 01:06 AM by

hingis-seles

Re: going to miss her

Posted Sep 20th, 2005 at 04:40 PM by

Barrie_Dude

Re: going to miss her

Posted Feb 1st, 2006 at 03:40 AM by

Barrie_Dude
Trackbacks