2006 Suicide Zurich Final:

timray (BEL) def. SloKid (SLO) (WINNER over DAY06)



09. (10) SloKid.......... (SLO) (5, 3, 8, 11, 5) = 32 FINAL
68. (NR) MARYANGEL....... (CAN) (5, 11, 8, 11, 7) = 42 SF


selyoink is the other semifinalist by reaching DAY 05.
---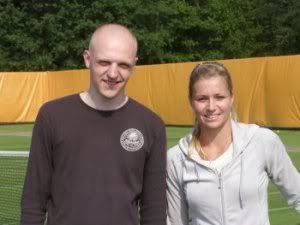 1. Ana Ivanovic
2. Maria Kirilenko
3. Anastasija Sevastova
Senior Member
Join Date: Feb 2005
Posts: 23,436
semifinalist. I've been doing well since getting to the final day of the US Open.
Congrats timray
---
Petra Kvitova
Golovin-Dementieva-Likhovtseva-Beltrame-Benešová-Chakvetadze-Szávay-Paszek-Cirstea
Vera Zvonareva
Riding the 3AM Rollercoaster
Here are the results for Zurich. This was my last tournament of this year, but I'm sure gonna run new ones in 2007.
The rankings ain't updated for weeks. After Luxembourg I asked for doing this job. I don't know when, it all depends on when Ceze responds to me.
Code:
Suicide Zurich 2006 Results

01 Points Earned (DAY 01 Pick Invalid)(DAY 02 Pick Invalid For 1-4 SEEDED) (11)
17. (19) NyCPsU………. (USA)
34. (44) ~CANUCK~…….. (CAN)
36. (46) Buitenzorg…... (AUS)
37. (49) dAnFan………. (USA)
41. (59) cometz9……... (USA)
46. (71) wubenzhimu…... (CHN)
48. (73) Jonas_84…….. (MEX)
49. (77) Karim A……... (GER)
50. (79) Rekordmeister... (GER)
60. (114) Ivanovic Fan!!!! (NED)
70. (NR) Dementieva_Dude. (CAN)

20 Points Earned (DAY 02 Pick Invalid) (10)
16. (18) Nicjac………. (CNP)
26. (31) meelis13…….. (EST)
29. (36) cypher_88……. (ROM)
42. (62) jtammer……... (NED)
44. (67) njtennis11…... (USA)
51. (90) yarden7……... (ISR)
54. (99) ..ikke………. (NED)
58. (107) mrserenawilliams (USA)
66. (146) gocanadago…... (CAN)
76. (NR) Nitefaery……. (USA)

41 Points Earned (DAY 03 Pick Invalid) (33)
03. (03) Zauber………. (CAN)
06. (07) Davenselesport.. (USA)
10. (11) wateva………. (SIN)
11. (12) MH0861………. (USA)
13. (15) smokovec…….. (ITA)
19. (21) silverwhite….. (SIN)
20. (22) amirhendel…... (ISR)
21. (24) Freakan……... (POL)
22. (25) adachi………. (CHN)
23. (26) Stingray…….. (GBR)
24. (27) Tennace……... (CZE)
27. (32) DoctorG……... (ITA)
28. (33) vamos israel…. (ISR)
31. (39) east_players…. (HUN)
32. (40) nitsansh…….. (ISR)
33. (42) ~~*Elena.D*~~… (GER)
35. (45) andrew_uk……. (GBR)
38. (55) Benjiboy…….. (AUS)
39. (57) darkchild……. (MAD)
40. (58) chuCKnorris….. (POL)
43. (64) Germanstar…... (GER)
45. (69) denijs………. (POL)
52. (95) p@wcio………. (POL)
53. (97) cp6uja………. (SCG)
55. (102) maxomax……... (CAN)
56. (103) ChabChab…….. (BEL)
57. (105) star………... (CAN)
62. (116) lukehingis…... (SIN)
63. (117) Ntour……….. (AUS)
65. (130) bg017……….. (AUS)
67. (147) kazmarnica…... (AUS)
69. (NR) 6Myskina6……. (GER)
72. (NR) hu2891601……. (USA)

76 Points Earned (DAY 04 Pick Invalid) (18)
01. (01) SpikeyAidanm…. (AUS)
02. (02) Ceze………... (FRA)
05. (05) DomenicDemaria.. (AUS)
07. (08) LUXXXAS……... (POL)
08. (09) champion88…... (GBR)
12. (13) Mommiej……... (NED)
14. (16) mat87to……... (ITA)
15. (17) mapaliey…….. (INA)
18. (20) Drake1980……. (CAN)
25. (30) vianzfzf…….. (CHN)
47. (72) wukenaihe……. (CHN)
59. (113) Energyzer20….. (AUS)
61. (115) The Jabberwock.. (ISR)
64. (121) Kim's_fan_4ever. (POL)
71. (NR) Fire_Fox…….. (UKR)
73. (NR) SonyaCengiz….. (TUR)
74. (NR) tinoky………. (ISR)
75. (NR) kittyking……. (SWE)

122 Points Earned (DAY 05 Pick Invalid) (01)
30. (38) selyoink…….. (USA)

245 Points Earned (DAY 06 Pick Invalid) (02)
09. (10) SloKid………. (SLO)
68. (NR) MARYANGEL……. (CAN)

339 Points Earned (DAY 07 Pick Invalid) (01)
04. (04) timray………. (BEL)
---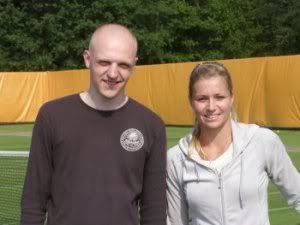 1. Ana Ivanovic
2. Maria Kirilenko
3. Anastasija Sevastova
Posting Rules

You may not post new threads

You may post replies

You may not post attachments

You may not edit your posts

---

HTML code is Off

---