Senior Member
Join Date: Aug 2003
Location: U.S.A.
Posts: 183
Is Hingis playing here at Amelia Island?
---
Anyone know?
At this point, she has, in a roundabout way, said no, but there have been many rumours that they are trying to get her> P
They are actually trying to get her. No rumors - actually a fact, (I have been in contact with the PR person). At this point she has not commited to play - but there is still time for her to change her mind and take a wildcard, (I think they should just show her the list and say - you would get a pretty high seed here). The WTA needs to provide 2 top 10 players or they get hit w/ a big fine.
I think the tourny would give them a pass if they could get Hingis (since she is a marque player), and one other player that could generate some excitement.
Patty and Flavia are both injured so they could be out as well.
you know the WTA are just going crazy over this. At this point they might want to ask Kournikova and Seles to play an exhitibition match on the first day of the event to get fans excited. I have never seen such a weak field for a high tier event like this.
You know Hingis has gotta be considering this golden opportunity!
and maybe we can put Capriati to work and she can do some on court interviews
Senior Member
Join Date: Dec 2003
Location: Colombia
Posts: 4,693
Kutzie, Patty and Nadia is ok to me
---
Maria Sharapova
From Martina's press conference after the match against Kuznetsova:

Q. Do you have any idea what your schedule will be from here?
MARTINA HINGIS: No, I don't know. Well, definitely I'm not going to play for the next couple, three weeks, that's for sure. Plenty of tennis recently.
---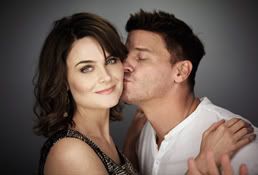 yea. she actually said in her last interview that she's gooing to take at least 3 weeks of break. probably to prepare for RG.
Crazy Conspiracy Theorist, Politically Incorrect
Join Date: Nov 2003
Location: Marti-Party Room
Posts: 32,143
Short and clear : NO , she won't play Amelia Island nor Charleston.
---
Wolves are my soul, my everything !
Know your real ennemies : don't let you fool by the mainstream media : They are full time LIARS ! NEVER trust the government !
BNP Paribas, JP Morgan, Lagardere are criminals : WAKE UP !
unfortunately she's not.
---
MARTINA HINGIS!!!
MARIA KIRILENKO
TATIANA GOLOVIN
ANA IVANOVIC
GO GIRLS!!!
Posting Rules

You may not post new threads

You may post replies

You may not post attachments

You may not edit your posts

---

HTML code is Off

---