anyone know Martina's schedule for the rest of the year?
---
Or where I could find it?
Senior Member
Join Date: May 2001
Location: Australia
Posts: 1,377
Hi destructo_girl, I'm not sure of Martina's exact schedule or where you could find it but it doesn't seem to vary that much from year to year.

I checked the commitments, and after Tokyo, she's not down for anything until Scottsdale. Then she's down for Indian Wells and Miami.

I then assume that she'll play the following:

Charleston
Hamburg
Berlin
Rome
Roland Garros
Wimbledon
San Diego
Los Angeles
Montreal
New York
Filderstadt
Zurich
Moscow

plus the Tour Championships if she qualifies. It's also possible that she may add one or two other events because of Gold Exempt obligations.
---
" The more you sweat in training, the less you bleed in battle "
" When you're not training, someone else is training... TO KICK YOUR ASS! "
" It's not the size of the dog in a fight, but the size of the fight in a dog. "

You Crazy Bitches Rock 2003:
Jelena Dokic - Kim Clijsters - Anna Kournikova - Francesca Schiavone - Ashley Harkleroad - Dinara Safina - Alicia Molik

You Dirty Bastards Rule 2003:
Marat Safin - Lleyton Hewitt - Andy Roddick - Nicolas Kiefer - Olivier Rochus - Tommy Robredo - Mikhail Youzhny

7 February 2003 : Best of Luck in Retirement MARTINA HINGIS!
I got this one from the Martina Hingis Internate Centre (
www.martinahingis.net
). NC means not confirmed.
adidas International (C) Sydney, AUS Jan. 7 - Jan. 12
Australian Open (C) Melborne, AUS Jan. 14 - Jan. 27
Toray Pan Pacific Open (C) Tokyo, JPN Jan. 28 - Feb. 03
Indian Wells (NC) Indian Wells, USA Mar. 04 - Mar. 10
The Ericsson Open (NC) Miami, USA Mar. 18 - Apr. 30
Bausch & Lomb Championships (NC) Amelia Island, USA Apr. 08 - Apr. 14
Family Circle Cup (NC) Charleston, USA Apr. 15 - Apr. 21
Ladies German Open (NC) Berlin, GER May 06 - May 12
Tennis Masters Series Roma (NC) Rome, ITA May 13 - May 19
Roland Garros (NC) (French Open) Paris, FRA May 27 - Jun. 09
Eastbourne (NC) Eastbourne, GBR Jun. 17 - Jun. 26
The Championships (NC) (Wimbledon) Wimbledon, GBR Jun. 26 - Jul. 09
Acura Classic (NC) San Diego, USA Jul. 29 - Aug. 04
Audi! Open from L.A. (NC) Los Angeles, USA Aug. 05 - Aug. 11
Coupe Rogers AT&T Canada Cup (NC) Montreal, CAN Aug. 12 - Aug. 18
US Open (NC) New York, USA Aug. 26 - Sept. 08
Ladies Kremlin Cup (NC) Moscow, RUS Sept. 30 - Oct. 06
Porsche Tennis Grand Prix (NC) Filderstadt, GER Oct. 07 - Oct. 13
Swisscom Challenge (NC) Zurich, SUI Oct. 14 - Oct. 20
Chase Championships (NC) Munich, GER Oct. 28 - Nov. 03
---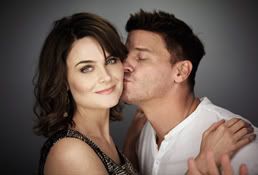 Senior Member
Join Date: Jan 2002
Location: Christchurch, NewZealand
Posts: 692
Awesome a nice long schedule for her to boost her morality and get some hungy points!!
It's quite a lot of tournaments, but that means quite a few tournaments for her to win!!
Good to see her playing Eastbourne though, it'll give her some really good match practice on the grass before Wimby!!
Senior Member
Join Date: Sep 2001
Location: Dallas, TX
Posts: 18,115
I think it would really be a great idea for her to play Eastbourne. It is a big Tier 1 and great practice for clay. I am not sure she should play both clay tourneys in the States and then the German and Italian Open also but she often winds up not playing Rome so we will see.
Senior Member
Join Date: Sep 2001
Posts: 7,401
I hope she'll cut down her schedule. She normally plays great coming from a special break.
but whatever she decides I'll be there to support her.
---
SMARTINA---The Thinking Game!!!!

SERENA---The Goddess in planet Venus.

"Happiness keeps us Sweet
Trials make us Strong
Sorrows keep us Human
Failures keep us Humble
Success makes us Eager,
But Love keeps Us Going"

Posting Rules

You may not post new threads

You may post replies

You may not post attachments

You may not edit your posts

---

HTML code is Off

---